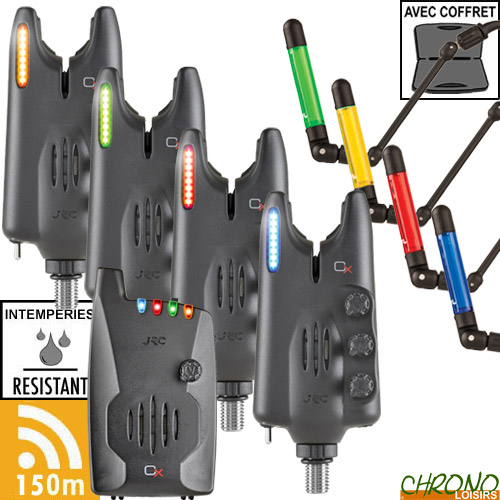 A new season is off to a flying start for the brand JRC because it is not the innovations that are missing! With a brand new logo, JRC offers this new season with an avalanche of new products. Whether Biwys, electronics or luggage, we have a safe bet that you will find your happiness.
RC Radar CX 4D Kurve Slim Black Electronic Set
91
€
50
RC Radar CX 4D Kurve Slim Black Electronic Set
RC Radar CX 4D Kurve Slim Black Electronic Set
JRC Radar CX 4 Alarms Set
The New Radar CX Alarm is a mid price buzzer that sports all the attributes of a much higher priced system.
Not many alarms can boast that they are Designed, Engineered and Tested in the UK with features such as volume, tone, sensitivity, travelling LED, digitally amplified sound & receiver compatible yet is still affordable to the average angler !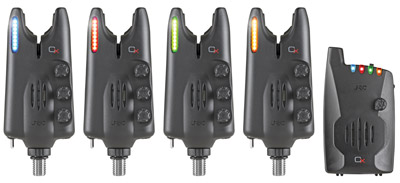 Designed, engineered & tested in the UK
Travelling blue LEDs
20 second latching LED
Stepless adjustable volume, tone, and sensitivity
Precision regulation of sensitivity. The amount of line that needs to be pulled before the bite is indicated can be set at approx. 3,5mm to 15cm
Magneto-dynamic speaker with digital amplifier for superior sound quality
Housing made out of high impact ABS material
Range of 150m+
Manual nighlight function
All weather proof, double sealed electronic parts
Long battery life
Rubber inserts to keep the rod from sliding
Low battery warning
Operates on 1 x 9V Battery (not included)
Manual power on-off
Power out socket
Rolling code ID function prevents interference by other alarms on the same lake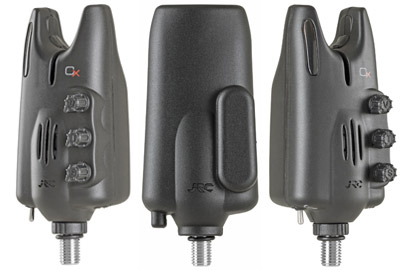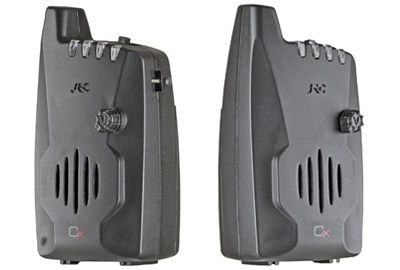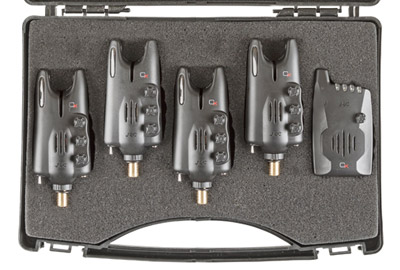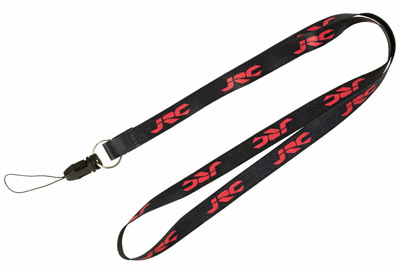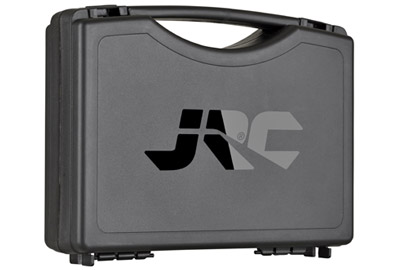 JRC Kurve Slim Indicator Black
After the success of the JRC Kurve indicator we now have launched the Slim Kurve Indicator. Very smart slim designed hinging body with multiple colour variations to suit the anglers requirement.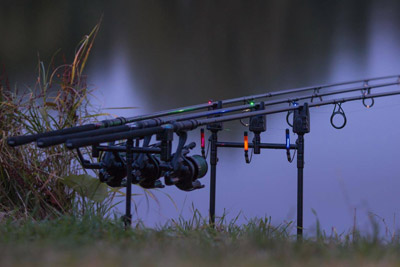 Designed and engineered in the UK
Slim designed hinging body
Smart designed internal isotope slot
Dual line clip for fixed or sliding line use, which is still suitable for mono or braided line use
Black chain or stiff arm option with hockey stick attachment
2 Stainless steel screw on weights included
5 Different colour bodies available in yellow, green, red, blue or purple
Bodies can be switched by easy turn and fix system
Detachable line clip by easy turn and fix system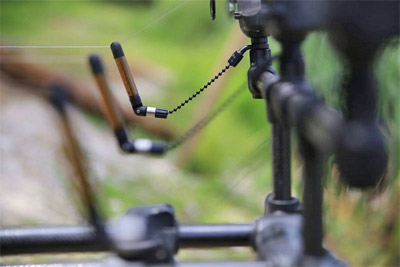 Shockproof Storage Box PM
Shockproof storage box (only) for transport and protection of your detectors, indicators, etc. PVC material inside protective foam.
Dimensions : 220mm x 180mm x 60mm.
| Quantity | Ref | Name | + |
| --- | --- | --- | --- |
| 1 x | 203813 | Coffret JRC Centrale 4 Détecteurs Radar CX | |
| 4 x | 204616 | Balancier JRC Kurve Slim Indicator Black | |
| 1 x | 210024 | COFFRET DE RANGEMENT ANTICHOC PM | |
Customers who bought this item also bought :