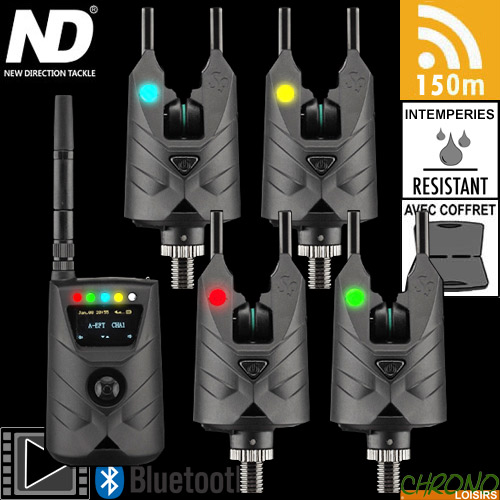 Rate: 4.1 - 2 votes
See reviews
Created in 2009, New Direction's mission is to design state-of-the-art wireless detectors. Its goal is to become a market leader in the field of high-end bite alarms.
New Direction S9 Bite Alarm Set 4+1
10
€
00


This product is part of the following categories:
New Direction S9 Bite Alarm Set 4+1
New Direction S9 Bite Alarm Set 4+1

S9 Bluetooth alarms at New Direction will take your fishing to another level. These alarms without upscale son have a multitude of functions very simple to use and accessible to everyone.
Still little known in Europe, the New Direction brand has developed a new set of alarms that can work in coordination with your smartphone.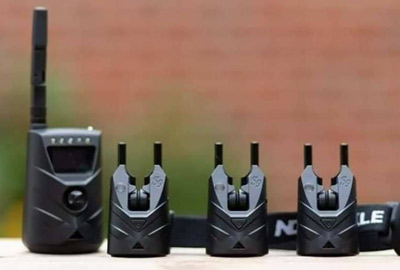 The alarms has three distinct modules , namely the remote control mode, the complete application for smartphone / tablet and anti- ejection systems ( snag light bars ) , all in perfect coordination.
he remote control mode gives the user full access to the alarm, thereby controlling the volume, tone , sensitivity and night watch each of your alarm while staying in your shelter. IOS and Android applications provide the user with complete control at your fingertips.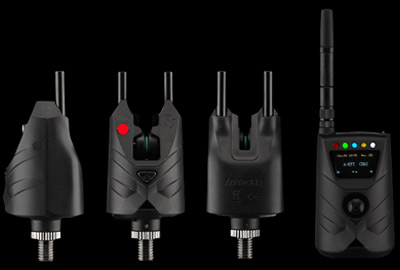 Although compatible with your phone or tablet , the alarm come with R9 receiver to allow you a more traditional use if you were to fall out of battery on your smartphone.
Its range of 150m (depending on the conditions and environment ) you will be informed of the real-time key.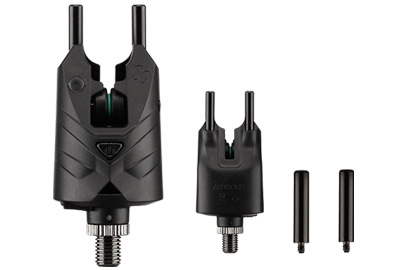 2 snag bars (antenna)
Colors: Red/Green/Blue/Yellow/White
Power ON/OFF & Mute button
Mute 30 second mode
Roller wheel detection
High Quality Cone Speaker
Tone : 1 - 7
Volume : 0 - 100db
Lithium-ion 500mAh Battery
S9r Receiver works exclusively with S9, K9s and TH9s, Not compatible with K9 and TH9.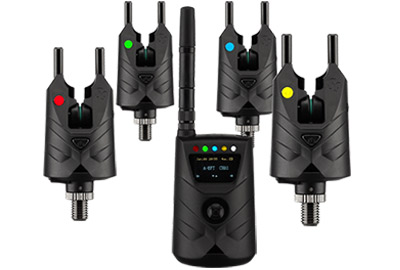 S9 Bite Alarm set includeding the RC(Remote Control) function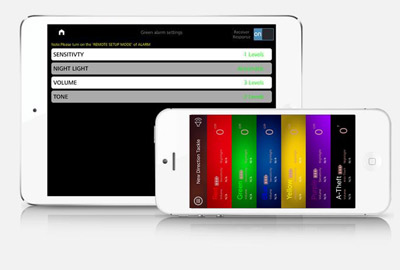 Utilise more functions with a comprehensive mobile APP. Everything is just a tap away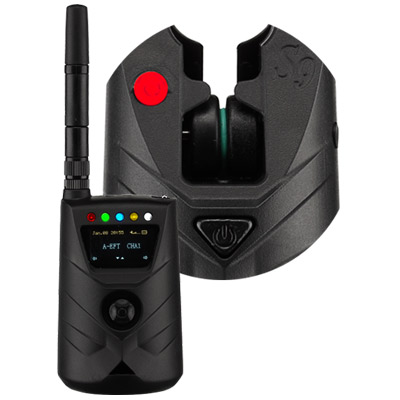 S9 used the newest sensors, So More Sensitive than K9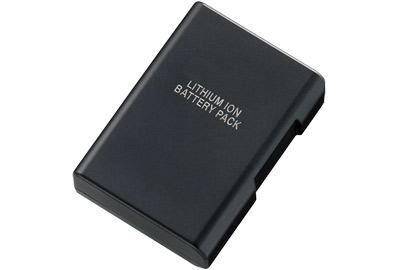 The bite alarm & receiver & Anti-theft alarm all can work in the LOW-POWER Mode.
S9 – Lithium-ion Battery(500mAh) – Standing time: 900Hrs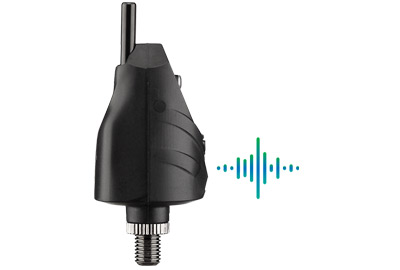 High quality cone speaker - More range of Tone take you the different sound experience
Tone: 1-7 / Volume: 0-100db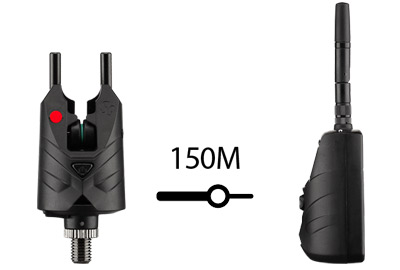 The S9 offers a massive signal range meaning you can use it with confidence in any terrain. Most impressive ,It is easy to test the range by yourself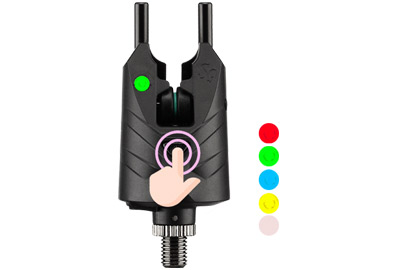 Double Press the Button on the S9, The color will change. So you can set them to the same colors.
LED Colors: Red/Green/Blue/Yellow/White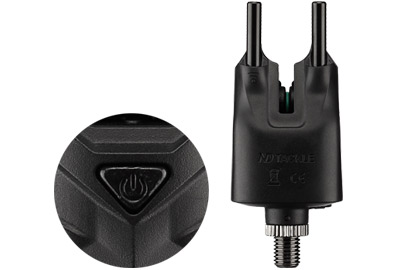 MUTE MODE can be used when adjusting your fishing line, it will revert back to original state after 30 seconds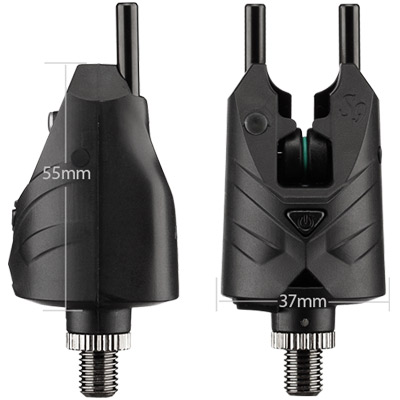 One Button on the S9(bite alarm) but come with full-functions, Because S9 Bite Alarm set builded with unique RC function, This is why we can do the S9 more smaller

Customers who bought this item also bought :
Customer reviews
No review at the moment
Write a review for that product