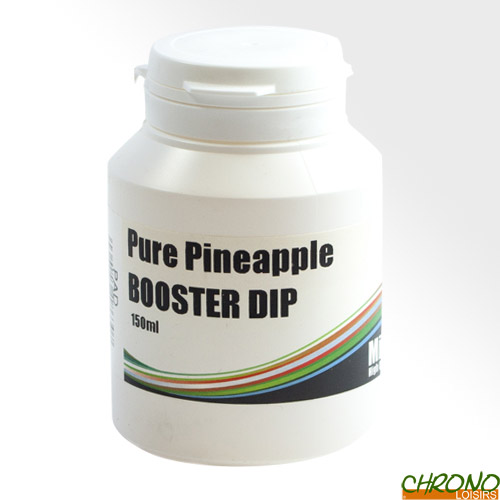 Mistral Baits has an experience of more than 30 years in the world of fishing. Made in England with top quality products, Mistral offers products that have proven themselves on all European waters ... including the famous Rosehip range.
Mistral Baits Instant Food Dip Pure Pineapple 150ml
Mistral Baits Instant Food Dip Pure Pineapple 150ml
Hugely popular, and offering great value for money the Instant Carp Food range use a high energy balanced nutritional base mix that releases attractors fast. Each boilie in the range is carefully tailored with select ingredients, taste enhancers and sweetener to produce a bait that tastes as good as it smells, ensuring carp feed hard whether introducing boilies in small quantities for one carp at a time or applied heavily through longer sessions.
Highly digestible, Instant Carp Food performs brilliantly summer or winter, and uses our most effective attractor combinations from over 20 years commercial bait manufacture. From fruit classics such as Pure Pineapple and Tutti Fruiti to the pungent new Squid & Black Pepper, there's a bait in the range to suit every taste.
Mistral Baits Instant Range Food Dip Pure Pineapple 150ml
Fish friendly – made from ecologically sustainable ingredients.
Kids' sweets again by the smell of them. Terrific carp catching bait popular everywhere in the world of carp. Great bright yellow colouring sets this bait off from some of its rivals – another 'stop in their tracks' bait.
Customers who bought this item also bought :