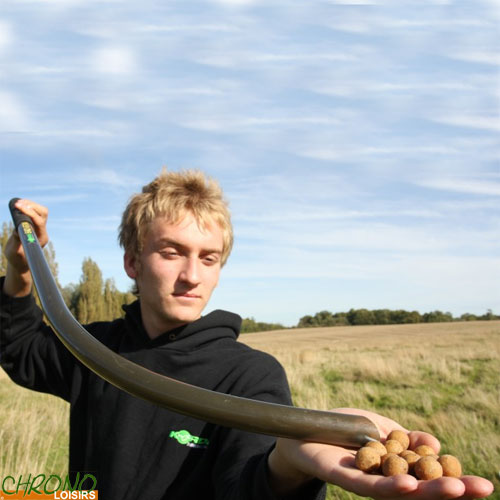 One of the most prestigious Anglo-Saxon brands for small carp fishing tackle. According to specialists, Korda accessories are the best on the market and especially the most sought after the best Carpers throughout Europe!
Korda Eazi Stick

Korda Eazi Stick
Korda Eazi Stick
Producing a throwing stick is an unusual step away from Korda's speciality of leads and rig gear. Danny does nothing without good reason - his first experience of this baiting tool came at Shimano Linear Fisheries in Oxford.
Danny told us: "I was amazed at how light it was and was more amazed that I could actually use it effectively. Prior to using this design I simply could not use a throwing stick of any description."
Credit for the design has to go to long-range guru Frank Warwick, who inspired the original design.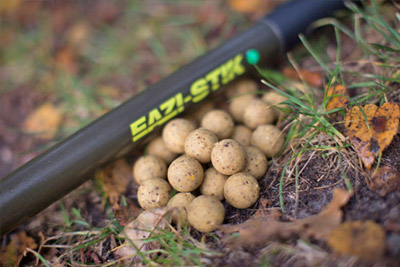 Long, straight shaft which allows the boilie to pick up more speed before it exits. The faster the boilie travels, the further it travels. Field-testing this length generated maximum speed without increasing the effort required to move the stick through the air.
The bend in the end of the Eazi-Stik is essential to its performance. This long, J-shaped bend increases back spin on the boilie and the backspin 'lifts' the boilie in flight. greatly increasing distance.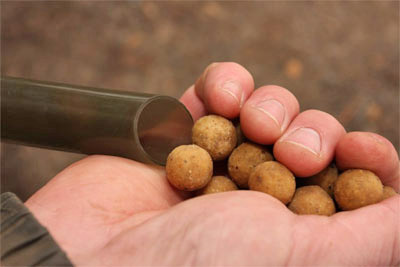 The broken texture of the rubberised handle creates the right amount of friction with your hand to ensure a firm grip - This stops the stick twisting in your hand on the downward stroke, keeping the baits straight.
Great effort was put into keeping the handle as slim as possible - this substantially reduces fatigue on your forearm, which is a problem found in most other sticks. The handle was made 8" long to allow one or two-handed grip.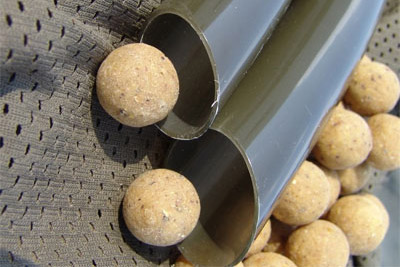 Customers who bought this item also bought :