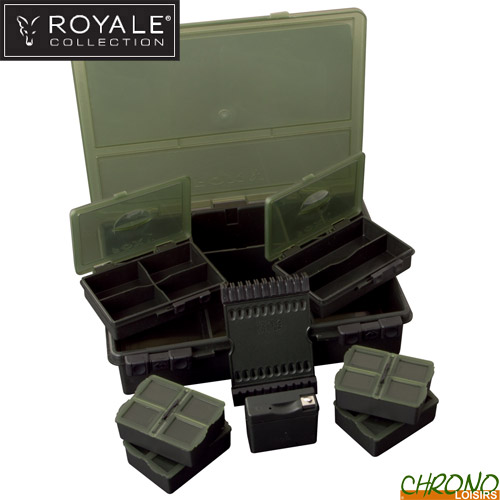 Fox is the largest distributor of specialized fishing tackle for carp. Who are the carp anglers who have never heard of products such as Swingers, FOX box systems, Microns. This is proof of a permanent desire for innovation and progress policy, both in design and in product development.
Fox Royale System Box Medium
3
€
00
Fox Royale System Box Medium
Although the Royale range is the first prize, it borrows in terms of functionality and robustness many of the qualities of the FX range, and is up to many high-end luggage market. Reinforcements on all stressed areas, including closures, strap seams, angles and buckles; Enhanced functionality and ergonomic design result in a comprehensive range of luggage to meet your storage and transportation needs.

Fox Royale System Box Medium
All Fox Royale boxes feature a waterproof rubber seal running around their lid, creating an impassable barrier against dirt and moisture.
These ingenious fishing boxes are designed to receive all mounting accessories using a series of small Fox boxes and reels.
Transparent and unbreakable lids, reinforced hinges as well as a secure closure as well as seals.
A metric scale on the covers will facilitate all your assemblies. Royale System Fox boxes with compatible accessories are used by recreational or competitive carp anglers.
The Royale System Medium comes complete with the following accessories:
1 x box 2 compartment System Box
1 x box 4 compartment System Box
4 x box Flip Top 4 compartment System Box
1 x System Rig Board
1 x System Spool Dispenser
Dimensions : 25cm x 20.3cm x 5cm.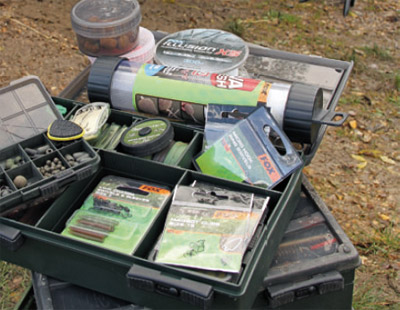 Customers who bought this item also bought :