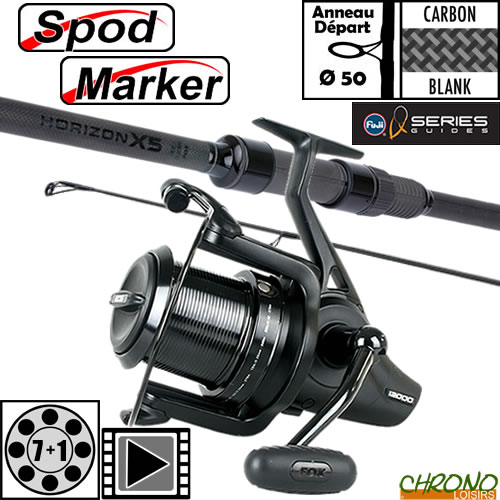 Fox is the largest distributor of specialized fishing tackle for carp. Who are the carp anglers who have never heard of products such as Swingers, FOX box systems, Microns. This is proof of a permanent desire for innovation and progress policy, both in design and in product development.
Fox Horizon X5 Spod/Marker 13' EOS 12000
103
€
15
Fox Horizon X5 Spod/Marker 13' EOS 12000
Fox Horizon X5 Spod/Marker 13' EOS 12000
The design of the Fox rods is computer-assisted and fully realized in the Fox design offices in England, using the knowledge of some of Europe's most renowned fishermen and the most advanced materials and technologies (very low-grade carbons). resin, thin and light blanks), which allowed us to create the ultimate range of carp rods.
Whatever your budget and your expectations, you will find in this range the rod you need, the one with which you will become one; a rod that will behave exactly as you expect each time. From the exceptional launch tool that is the Horizon XT K to the new Warrior S, Fox rods have never been so successful.
Fox Horizon X5 Spod/Marker 50mm 13' Rod
Finally a rod for carp anglers looking to launch their spod at incredible distances!
Utilizing the highest quality of low resin content carbon with a 1K shell, the Horizon X5 features a thin ultra high modulus carbon blank with multi-directional nano fiber and inter-laminar resin.
Rapid compression feedback promotes distance and accuracy on supported throws. This X5 rod is real spodding machine !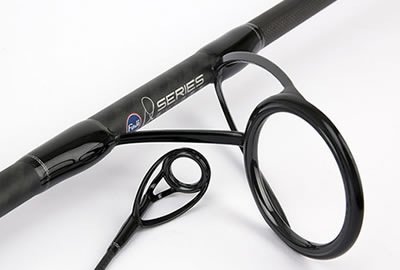 Equipped with beautiful black Fuji Sic K rings, including the 50mm butt ring and 16mm head, which greatly reduce the risk of pitch knots, with a very simple finish, the Horizon X5 will take you to a new dimension.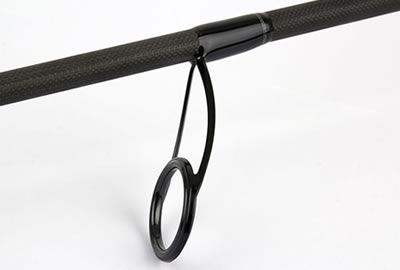 Ultra high modulus carbon with multidirectional fiber nano and inter laminar resin
Blank carbon fabric 1K
Rapid compression back promotes distance and accuracy on supported throws
Super action in action
Reinforced carbon spigot sockets
Black K-Series rings, from 16mm to 50mm, which greatly reduce the risk of pitch knots
DPS 18mm reel seat
Black accessories and ligatures
Sleek and neat finish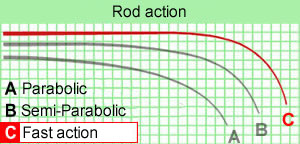 Technical Informations

Length

Parts

Test Curve

Rings

13' (390cm)
2
NC
Fuji Sic K série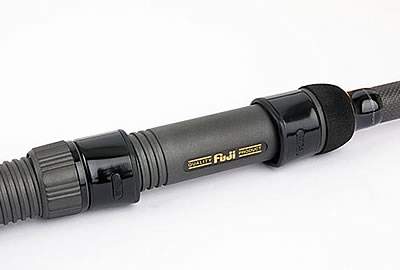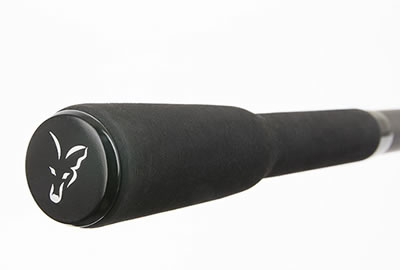 Scott Day in action with the X5
Fox EOS 12000 Reel
"The new EOS 12000 is a slightly more basic version than 12000 FS but it offers incredible performance, style and reliability in this price range. "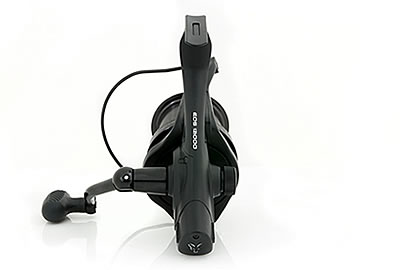 Our new EOS 12000 is a version for fishermen with a smaller budget. An elegant matte black color "graphite" and with many features of high quality, it is an unparalleled value for money.
Not equipped with the clutch release system the EOS 12000 is lighter than the 12000 FS and weighs only 744gr! The performance of the reel is not affected because the quick adjustment of the front brake makes it possible to go from a loose position to a combat position almost instantaneously.
During the testing phase of the EOS 12000, our leading consultants have only praised him, Mark Pitchers and Steve Spurgeon have also added that he was the best reel they used!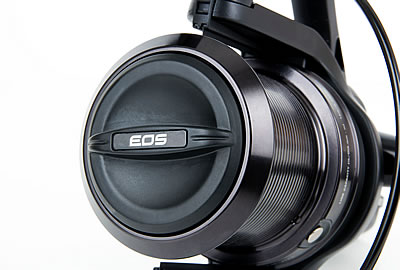 Matte Black finish with sober logos
Rugged graphite body
Suitable for fishing but also for spodding
Quick front brake with anti-fouling seal
7 ball bearings and 1 roller bearing
"Pro cast" coil top lip
Anti twisting pickup roller
Mesh-Tec mechanisms
Anti-return system
Guides wire on the rotor
Spring wire clip
CNS system
Technical Informations

Ball Bearings

Ratio

TMV

Capacity

Spool added

Weight

7+1

4.5/1

-

300m / 0.39mm

744g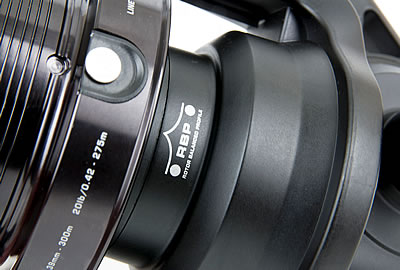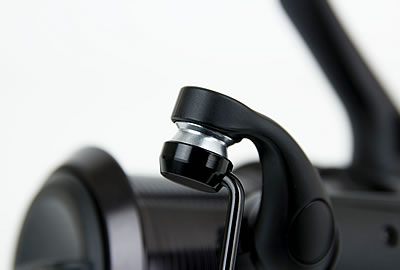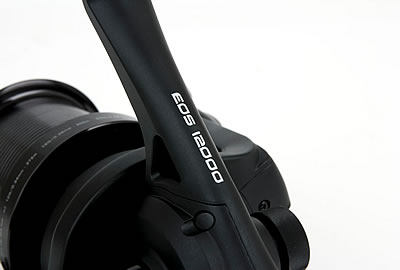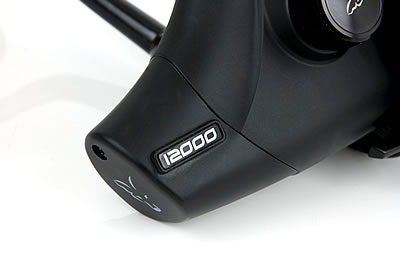 | Quantity | Ref | Name | + |
| --- | --- | --- | --- |
| 1 x | 251353 | Canne Fox Horizon X5 Spod/Marker 50mm 13' | |
| 1 x | 202484 | Moulinet Fox EOS 12000 | |
Customers who bought this item also bought :