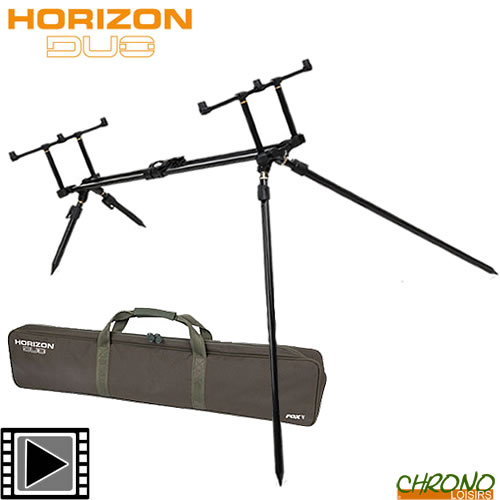 Fox is the largest distributor of specialized fishing tackle for carp. Who are the carp anglers who have never heard of products such as Swingers, FOX box systems, Microns. This is proof of a permanent desire for innovation and progress policy, both in design and in product development.
Fox Horizon Duo 3 Rods + Duo Legs 36"
50
€
34
Fox Horizon Duo 3 Rods + Duo Legs 36"
Fox Horizon Duo 3 Rods + Duo Legs 36"
Fox Horizon Duo 3 Rods
The new Horizon Duo Pod bears little resemblance to the original Horizon Pod and is now more like a bigger twin rail version of our Stalker Pod.
Features :
Twin rail design for extra stability
Four leg position angles (allowing for rod tips to be pointing towards sky for long range fishing
with optional 36" legs - not provided)
New Double Cam levers
2 x Karabiner mounting points to tie/weigh down the pod
All brass thread fittings (no oxidisation)
New rubber 'bumper' on 'head' moulding to protect your swinger head once it detaches from line and hits pod
Standard leg lengths 33cm & 25cm
3-rod and 4-rod versions available
Carry case as standard - Incorporating; A full length zip + built in storage for additional XL legs. Carry case also has snag ear straps so they can be unscrewed off the buzzer bars and stored safely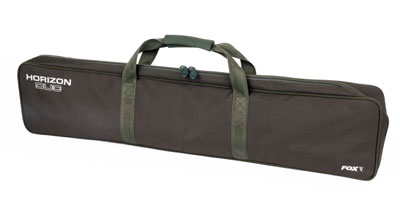 Fox Rod Pod Horizon Duo Legs 36"
For those who practice on steep banks or fishing rods high, Fox offers a set of large telescopic legs specially designed for the Fox Horizon Duo rod pod.
With a length of 90cm folded, they will offer you greater versatility at the edge of the water.
Set of 2 legs.
| Quantity | Ref | Name | + |
| --- | --- | --- | --- |
| 1 x | 205526 | Rod Pod Fox Horizon Duo 3 cannes | |
| 1 x | 205529 | Pieds Fox pour Rod Pod Horizon Duo 36" | |
Customers who bought this item also bought :