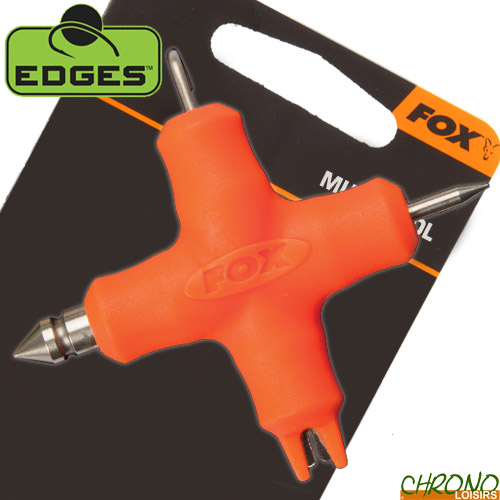 Fox is the largest distributor of specialized fishing tackle for carp. Who are the carp anglers who have never heard of products such as Swingers, FOX box systems, Microns. This is proof of a permanent desire for innovation and progress policy, both in design and in product development.
Fox Edges Micro Multi Tool Orange
1
€
00

Fox Edges Micro Multi Tool Orange
The big novelty of this year is the massive arrival of articles under the banner Edges, launched with fanfare in early 2013. This range includes materials at the bottom line, leaders, swivels, lead clips and all a bunch of small accessories and gadgets developed to make your fishing easier and above all more productive.
Fox Edges Micro Multi Tool Orange
Innovative multi-use tool with greenhouse, tension bar and braid stripper. Its compact ergonomics allow it to take up no space in your F-Box.
The Micro Multi Tool is really a useful and practical accessory that will easily find its place in any box or accessory bag.
One end is a line stripper for removing outer coating from coated braids
Tension hook on opposite end to stripper, which is used for tightening knots and straightening stiff materials
Also features small D-Rig spike for opening out and creating a neat D shape
At opposite end to small D-Rig spike is a larger loop spike that allows you to create perfect loop
on Chod and Hinged Stiff Rigs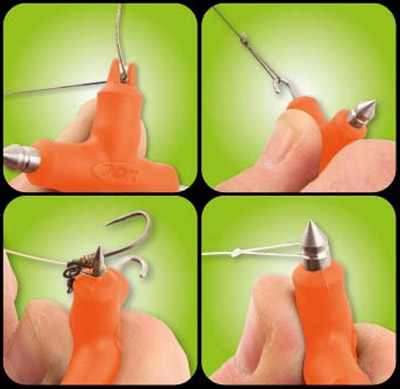 Customers who bought this item also bought :