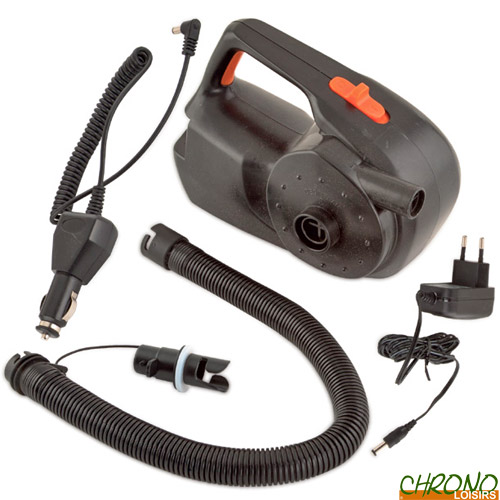 Fox is the largest distributor of specialized fishing tackle for carp. Who are the carp anglers who have never heard of products such as Swingers, FOX box systems, Microns. This is proof of a permanent desire for innovation and progress policy, both in design and in product development.
Fox Air Pump 12V/240V
7
€
00
Fox Air Pump 12V/240V
Fox Air Pump 12V/240V
Self-contained portable inflator for inflating and deflating inflatable boats.
Extremely practical, it will save you a lot of time when mounting your boat and you will avoid having to inflate it all at the hand pump.
It is important to note that the inflator can inflate the "bigger" of your air chambers, but you will have to finish putting pressure on using the hand pump.
Rechargeable 12v / 240v, it comes with two European plug adapters. A real plus for those who want to save time by arriving at the edge of the water.
Battery-powered pump for inflating and deflating of boats
12v/240v
Only supplied with European two prong plug socket
Customers who bought this item also bought :