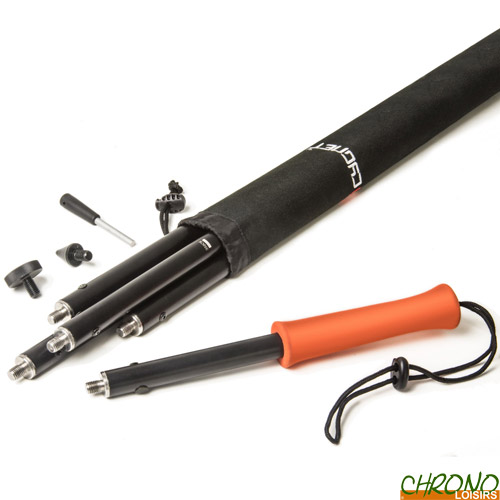 The Cygnet range offers rock-solid reliability and solid performance against costly and extravagant alternatives. Extremely durable, discreet, their black finish highlights the best quality of metals in these products that create the mystery in the world of fishing, from rigorous testing to completion.
Cygnet Prodding Stick V2
4
€
00


This product is part of the following categories:
Cygnet Prodding Stick V2
Cygnet hardware delivers rugged dependability and slick performance against expensive, heavy and brash alternatives. Ultra-durable, covert, black finishes complement premium-grade metals in designs that have become an angling enigma since their fruition from painstaking field-testing. Now it's your turn to experience the Cygnet enigma for yourself.
Cygnet Prodding Stick V2
If you employ a boat in your fishing, you simply can't afford to be without our Prodding Stick. Simply screw the sections together to find the depth (up to 4.8m/16ft) via the easily read markers.
Then the Stick will transmit the feel of the bottom substrate to easily identify gravel, clay, silt and feeding spots. Such is the Pole's sensitivity, you can even find subtle variations within areas to pinpoint feeding spots with complete precision.
Features :
Ergonomic handle for comfortable usage, in dayglow orange so the Prodding Stick can easily be used as a marker.
Adjustable handle strap so you won't drop your Prodding Stick.
4 x 4ft (1.2m) screw-together sections enable depths of over 16ft (4.8m) to be measured with ease thanks to clear depth markings, in both metric and imperial measurements.
Disc tip insert for normal usage.
Pointed tip insert to convert the Prodding Stick in to a marker pole once you have found your chosen spot.
Stainless Steel male and female threaded, riveted ferrules
Comes supplied with purpose-built carry case.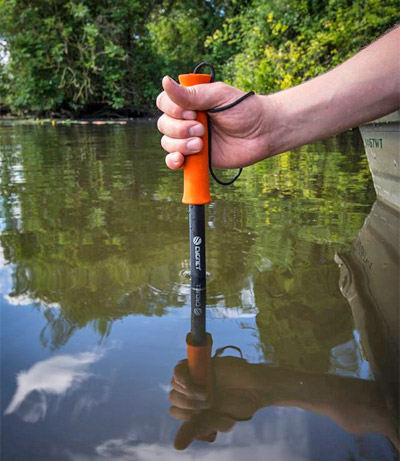 Customers who bought this item also bought :