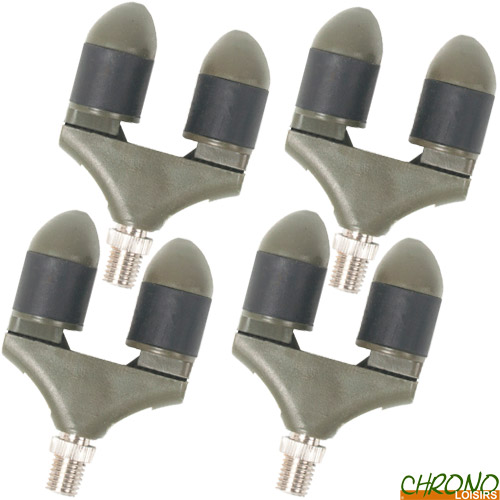 Rate: 3.9 - 18 votes
See reviews
The Ccarp brand has been designed to offer an alternative solution to Carp anglers. It offers a range that meets 100% the needs of modern Carpists. The development of the range has been developed and finalized by specialist Carp anglers to guarantee users a response to their expectations.
Ccarp Autolocking Block Rod Rest (x4)
Ccarp Autolocking Block Rod Rest (x4)
The Ccarp Block Rest rear support is designed to ensure a perfect support of your rods on banksticks even rod pod. With this system, it is impossible for the rod to slip during a departure or when it is strongly inclined in the low position.
Reliable and practical, the black part is composed of a rubber coating to ensure optimal grip.
No standard screw. Fits on all banksticks and buzz bars.
| Quantity | Ref | Name | + |
| --- | --- | --- | --- |
| 4 x | 205514 | Ccarp Autolocking Block Rod Rest | |
Customers who bought this item also bought :
Customer reviews
No review at the moment
Write a review for that product