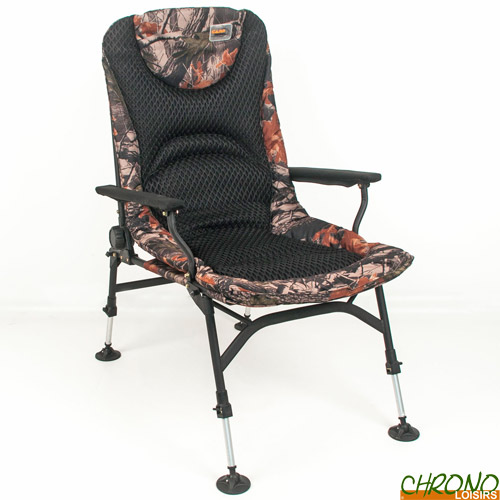 Inspired by current trends and the needs of modern carp anglers, Carp Design is a rising brand which aims to bring a new vision of carp fishing tackle.
Carp Design Camo Line Evo Level Chair
24
€
10
Carp Design Camo Line Evo Level Chair
The Camo Line range is riding on the current trend of "camou" gear that has been in fashion for a few years now. Carp Design offers a complete range of products dedicated to the comfort and the organization of the equipment, all in an exclusive camouflage of the most beautiful effect.
Carp Design Camo Line Evo Level Chair
Designed in the same way as the bed chair of the same name, this level chair has been developed to meet the expectations of demanding carp anglers looking for a comfortable and versatile level chair.
Made around a reinforced steel frame, it is equipped with a new comfortable bi-material mattress made from a thick new structured neoprene on the central part.
The presence of armrests gives it a higher level of comfort compared to a standard level chair, which is appreciable during long periods of waiting on the bank or just when you eat.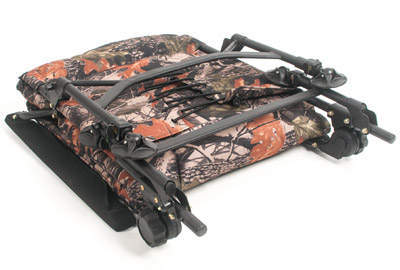 The armrests have a removable neoprene cover to ensure maximum comfort.
In addition to this, an oversized central elastic provides firm seating and its very high seat height compared to most level chairs available on the market will delight the tallest of you.
Its four adjustable feet with mudguard will guarantee you an adaptability to all tests and safety pins that equip it to eliminate the risk of inadvertent folding and ensure your seat.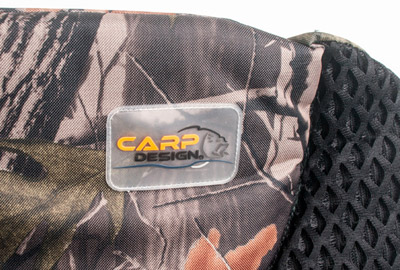 Robust reinforced steel frame
Exclusive camouflage color
Backrest adjustment knob
Ergonomic two-tone mattress
Quilted back and seat
4 adjustable feet equipped with mud cups
Made of 600D polyester and structured neoprene last generation
Anti-fold pins
Armrests with removable neoprene cover
Firm seating
Oversized elastic
Overall dimensions : 78cm x 60cm x 20cm
Dimensions : 55cm (width) x 60cm (seat) x 60cm (backrest) x 40/50cm (seat height) – Weight : 7.450kg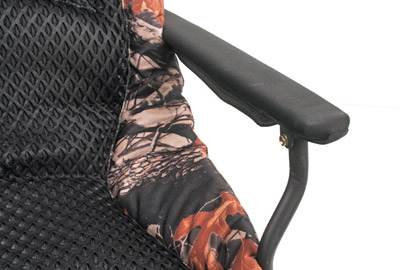 Comfortable armrests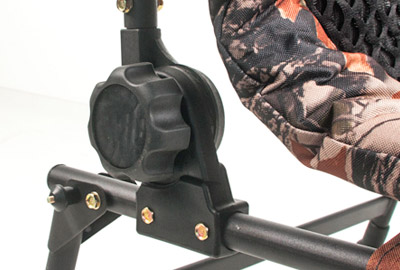 Adjustment knobs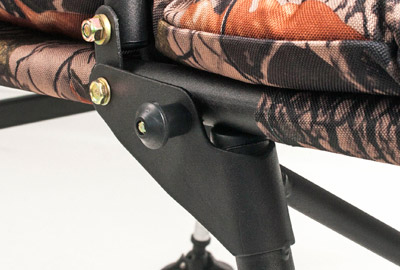 Anti-fold pins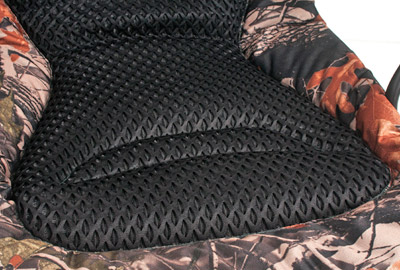 New thick structured neoprene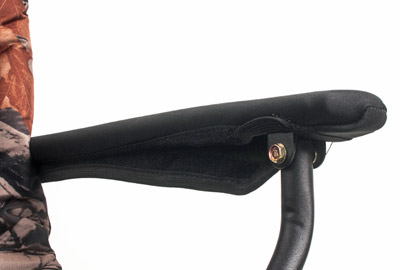 Removable neoprene cover (Velcro) on the armrests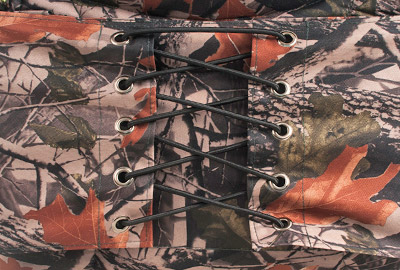 Oversized elastic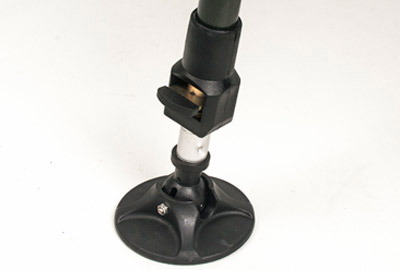 Adjustable feet with mud cups
Customers who bought this item also bought :