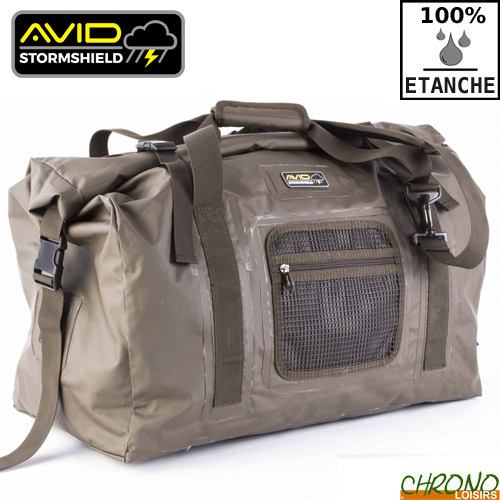 Avid is trying to rethink carp fishing. Do not expect to see mountains of products already seen elsewhere. All the products under development undergo rigorous tests by some of the best fishermen of this company to develop the tools perfectly adapted to the needs of Carp anglers of tomorrow.
Avid Carp Stormshield Carryall Bag
7
€
00
Avid Carp Stormshield Carryall Bag
Avid Carp Stormshield Carryall Bag
The Stormshield Carryall is ideal for keeping items dry, even when left outside.
Ideal for those anglers that use a boat or fish from a shelter with no groundsheet, the Stormshield Carryall features a reinforced based for extra protection and durability.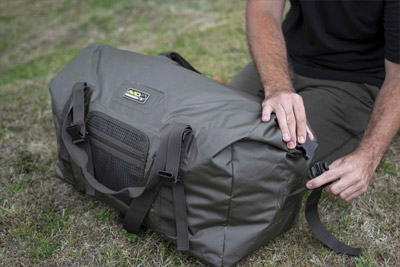 Made from our ultra-tough Stormshield fabric and utilising a roll-top design, the Stormshield Carryall will keep all your belongings 100% dry.
Comes complete with shoulder strap, carry handles and compression straps, and also features a small mesh pocket on the front.
Large enough to carry a all your tackle with plenty of room to spare. The detachable inner waterproof pocket is perfect for storing valuable items such phones, keys & wallets.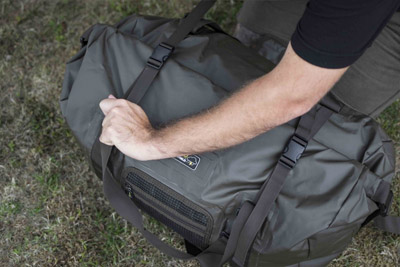 Made from Stormshield fabric
Roll-to design
Features carry handles and padded shoulder strap
Reinforced base
Internal pocket to store keys, phone and valuables.
Dimensions : 35cm x 30cm x 58cm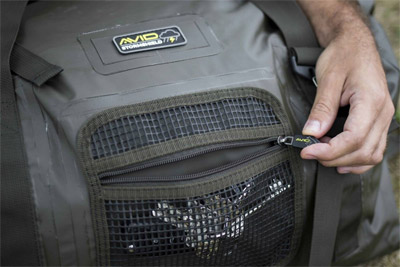 Customers who bought this item also bought :