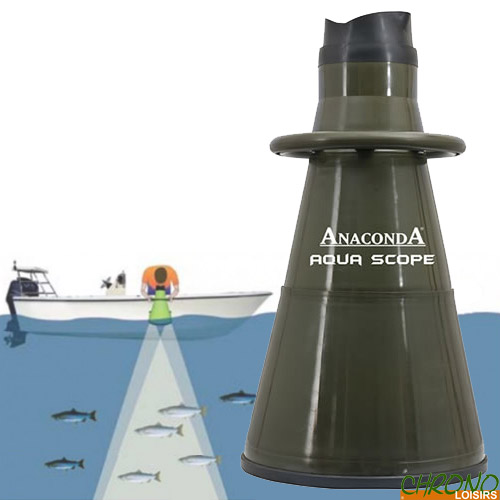 Trademark recognized for many years in Germany for its reliability, Anaconda has for constant objective to develop technical and robust products by proposing the best quality/price ratio possible.
Anaconda Aqua Scope
10
€
00

Anaconda Aqua Scope
Anaconda Aqua Scope
Which carp hunter does not dream to be able to look at his feeding ground? - with the Anaconda Aqua Scope this dream comes true.
The Aqua Scope is the ultimate visual aid to identify the nature of the bottom to a depth of about 6 m at low turbidity.
Spods you found with the echo sounder can be observed and carp feeding grounds could be indentified.
The placement and the optimal presentation of the bait is a breeze.
In addition, the feeding ground can be easily checked out for existing or eaten away food at any time.
It can be used like a pair of diving goggles and gives the fisherman unimaginable insights and experience for choosing the right place - more carp will be the result.
An ingenious utensil and an absolute must-have for every Specimen Hunter.
Height : 63cm
Field of view : 12cm
Spectrum : 32cm
Demountable into 3 parts
Customers who bought this item also bought :