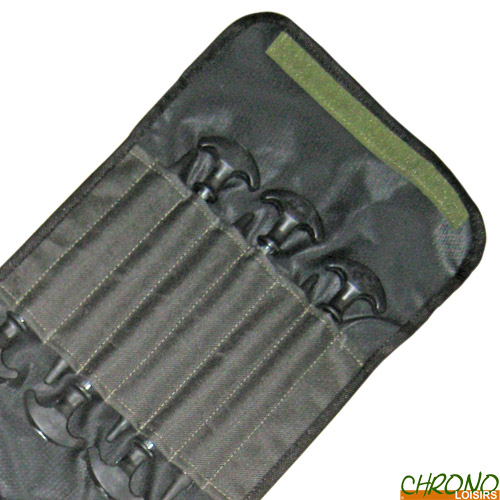 The Pelzer brand makes it a point of honor to offer robust, reliable and functional products, so that each session brings you even more pleasure and success! We are proud to offer you Pelzer products exclusively on the French market! And to all European carpanglers !
Trousse Pelzer 12 Sardines Tent Peg Kit
2
€
00
Trousse Pelzer 12 Sardines Tent Peg Kit
La gamme de bagagerie Pelzer répond à des normes de qualité plus élevées que la moyenne et elle est proposé dans un colorie exclusif Dark Green/Black.
Pour une résistance accru, toute la bagagerie est fabriqué dans un tissu inaltérable et hydrofuge et toutes les poches sont pourvues de cuir synthétique afin d'obtenir des sacs durables et fonctionnelles qui résistent à la déchirure et à l'abrasion, même par temps froid.
Les clips sont réalisés en thermoplastique et les fermetures à glissière sont faites à partir d'un matériau résistant à la température. Les coutures principales sont surpiqués à l'aide d'un fil 100% Polyester de haute qualité afin d'assurer une exceptionnelle résistance aux conditions environnementales.
Trousse Pelzer 12 Sardines Tent Peg Kit
Set de 12 sardines à vrilles en acier robuste avec poignée ergonomique.
Les sardines sont livrées dans une trousse de qualité, dans laquelle elles s'enfilent en quinconce pour réduire l'encombrement une fois pliée.
La poignée de la sardine permet un martelage sans risque de voir le plastique éclater.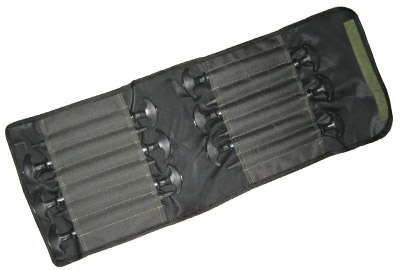 Rangement en quinconce pour optimiser la place.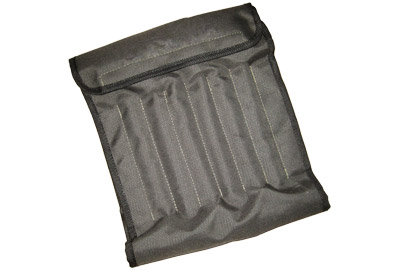 Encombrement réduit une fois plié.
Customers who bought this item also bought :