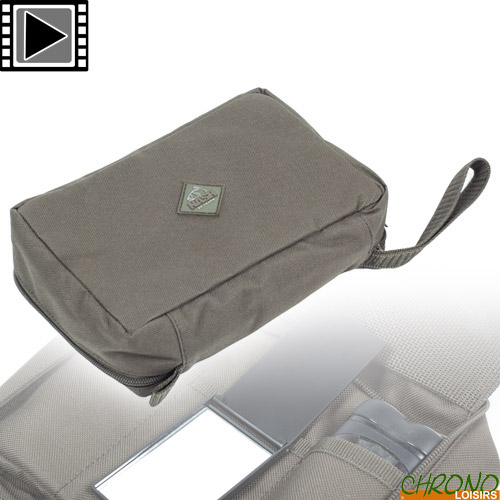 Today Nash is the largest brand dedicated to carp fishing, translating into high quality products the desires and needs of fishermen, a leading brand in the UK as well as in Europe and around the world for carp anglers from 32 different countries! Nash: Innovators from the beginning.
TROUSSE DE TOILETTE NASH WASH BAG
7
€
00
TROUSSE DE TOILETTE NASH WASH BAG
Trousse de Toilette Nash Wash Bag
Trousse se repliant en deux pour emmener des affaires de toilettes lors de longues sessions.
Elle possède une grande poche intérieure zippée pour y loger votre gel douche ou votre déodorant, 2 poches intérieures zippées pour des plus petitis objets ainsi qu'un petit miroir détachable interne.
Son crochet plastique vous permettra de le suspendre dans une douche, sur un arbre ou un biwy.
Dimensions : 23cm x 14cm x 6cm