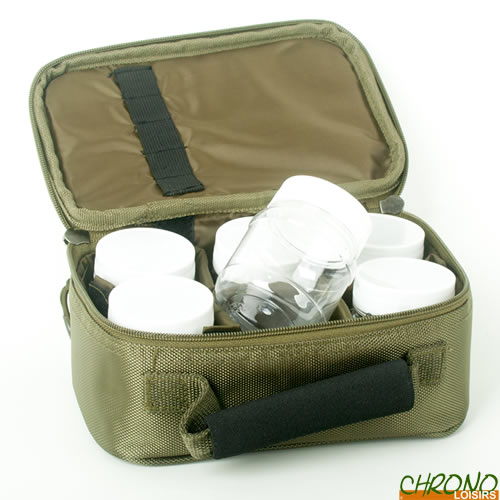 Inspired by current trends and the needs of modern carp anglers, Carp Design is a rising brand which aims to bring a new vision of carp fishing tackle.
Trousse à Booster Carp Design Green Line + 6 pots
4
€
00
Trousse à Booster Carp Design Green Line + 6 pots
Carp Design place la barre très haute avec cette nouvelle gamme de bagages ! Réalisée dans une toile 1680D (qui surclasse largement les produits proposés par la concurrence), la gamme Green Line se veut conçue pour vous apporter une robustesse accrue afin de vous permettre d'affronter sereinement les conditions les plus extrêmes et l'épreuve du temps. Un soin particulier a été apporté à cette gamme afin de la rendre la plus pratique et robuste possible dans le but de répondre aux attentes des carpistes d'aujourd'hui.
Trousse à Booster Carp Design Green Line + 6 pots
Une bonne organisation de son matériel est essentielle pour gagner du temps en action de pêche et encore plus en pleine nuit après un départ !
Afin de vous permettre de ranger dans les meilleures conditions vos esches, nous avons développé cette trousse qui vous permettra de transporter vos pop-ups, dumbells, boosters et autres produits destinés à l'eschage.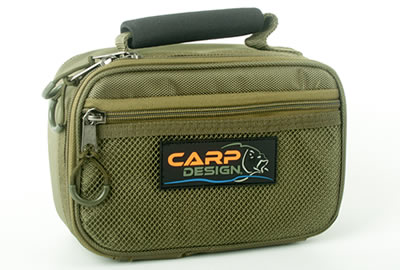 Livrée avec 6 pots étanches, la partie intérieure du rabat est équipée d'un élastique conçu pour maintenir vos aiguilles à bouillettes et foret en place (afin de les avoir sous la main).
Pour optimiser le volume de rangement de la trousse, nous y avons ajouté une poche filet sur le dessus (très pratique pour y ranger vos plaquettes de stops appâts).
Réalisée en Polyester 1680D
Fournie avec 6 pots étanches
Présence d'une poche filet
Rembourrage épais
Fermetures éclair sur-dimensionnées
Poignée de transport rigidifiée avec mousse EVA
Séparateur avec attache Velcro rabattable
Languettes de fermeture éclair ergonomiques et robustes
Coutures renforcées
Logo Carp Design caoutchouté
Dimensions : 23cm x 16cm x 10cm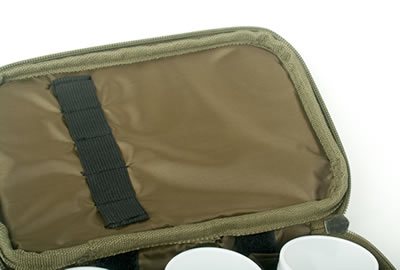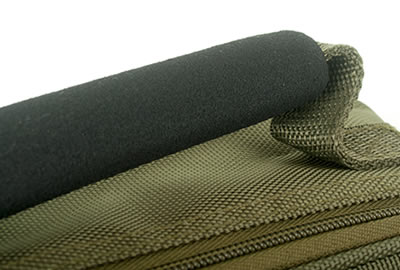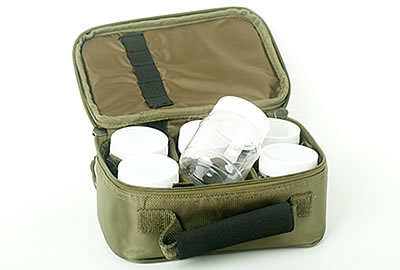 Customers who bought this item also bought :