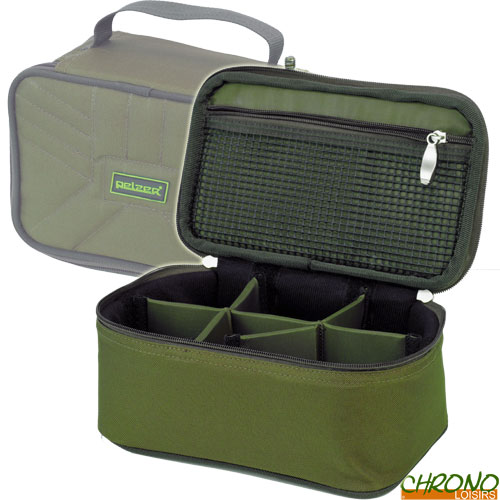 The Pelzer brand makes it a point of honor to offer robust, reliable and functional products, so that each session brings you even more pleasure and success! We are proud to offer you Pelzer products exclusively on the French market! And to all European carpanglers !
TROUSSE A ACCESSOIRES PELZER EXECUTIVE UNIVERSAL BOX
6
€
50
TROUSSE A ACCESSOIRES PELZER EXECUTIVE UNIVERSAL BOX
La gamme de bagagerie Pelzer répond à des normes de qualité plus élevées que la moyenne et elle est proposé dans un colorie exclusif Dark Green/Black.
Pour une résistance accru, toute la bagagerie est fabriqué dans un tissu inaltérable et hydrofuge et toutes les poches sont pourvues de cuir synthétique afin d'obtenir des sacs durables et fonctionnelles qui résistent à la déchirure et à l'abrasion, même par temps froid.
Les clips sont réalisés en thermoplastique et les fermetures à glissière sont faites à partir d'un matériau résistant à la température. Les coutures principales sont surpiqués à l'aide d'un fil 100% Polyester de haute qualité afin d'assurer une exceptionnelle résistance aux conditions environnementales.
Trousse à Accessoires Pelzer Executive Universal Box
Réalisée à l'aide des mêmes matériaux robustes et durables que le reste de la gamme Pelzer Executive, cette petite trousse à accessoires est d'une incroyable polyvalence.
Elle est pourvue de 6 séparateurs qui vous permettront de mieux l'organiser et d'une fermeture éclair robuste pour un accès facile et rapide à l'intérieur de la trousse.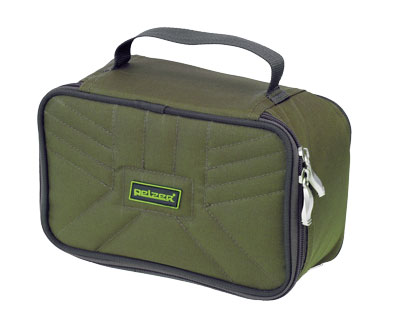 Une petite poche zippée en maille plastifiée dans le couvercle vous permettra de stocker vos aiguilles ou petits accessoires.
De plus, elle est compatible avec le carry all Pelzer Executive System Bag.

100% Nylon 420D
Dimensions : 25cm x 15cm x 10cm