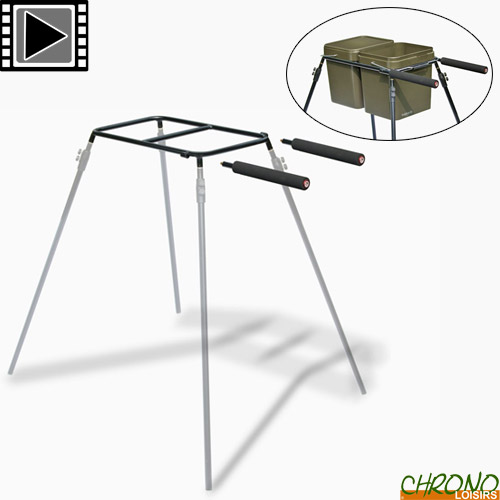 The Cygnet range offers rock-solid reliability and solid performance against costly and extravagant alternatives. Extremely durable, discreet, their black finish highlights the best quality of metals in these products that create the mystery in the world of fishing, from rigorous testing to completion.
Trépied d'amorçage Cygnet Spod Station
4
€
00
Trépied d'amorçage Cygnet Spod Station
Le matériel Cygnet oppose une fiabilité à toute épreuve ainsi que de redoutables performances face aux alternatives coûteuses et extravagantes. Extrêmement durables et discrets, leur finition noire met en valeur la meilleure qualité de métaux avec des produits créant le mystère dans le monde de la pêche, depuis, de rigoureux tests jusqu'à la réalisation finale. Félicitations, c'est maintenant à vous de percer le mystère Cygnet, pour votre propre expérience !
Trépied d'amorçage Cygnet Spod Station
Cette station vous permet de gagner en efficacité et en vitesse lorsque vous amorcez.
La station peut contenir deux seaux carrés de 17 litres (non fournis) réglés à la hauteur idéale pour vous permettre d'accéder aisément à vos spod-mixes sans avoir à vous baisser. De plus, le support à cannes rembourré vous permettra de garder vos mains libres pour charger votre spod ou spomb grâce au système à écoulement gravitaire.

Pour monter la station, il suffit de visser les piques ou les mâts tempête (non fournis) sur les quatre coins des pas de vis du cadre de la station et de régler cette dernière à la hauteur souhaitée. Placez vos seaux de 17 litres dans les deux cavités et votre station est prête à être utilisée.
Ajoutez le support de canne en vissant les deux bras sur les côtés du cadre et vous êtes prêts à amorcer. Pour fixer la canne sur le support, placez le talon de votre canne sur le plus petit bras et en haut du plus haut.
Votre canne se placera naturellement dans sa loge, grippée par le rembourrage EVA elle ne bougera plus.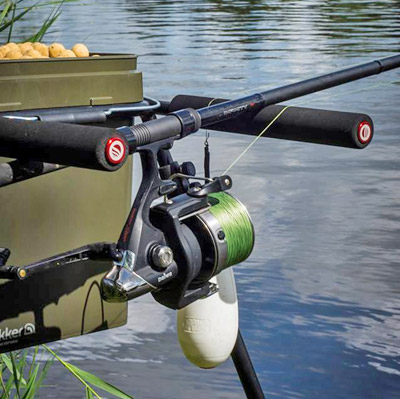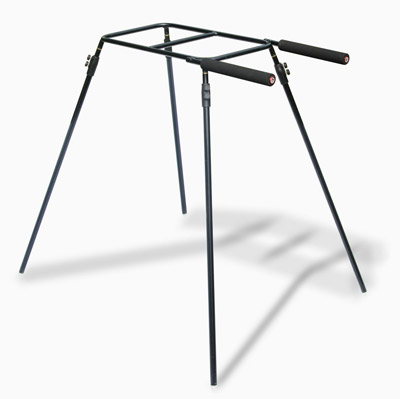 Piques non fournis avec la Spod Station.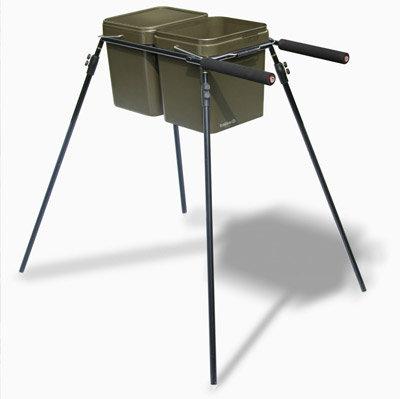 Seaux 17 litres et piques non fournis avec la Spod Station.
Customers who bought this item also bought :