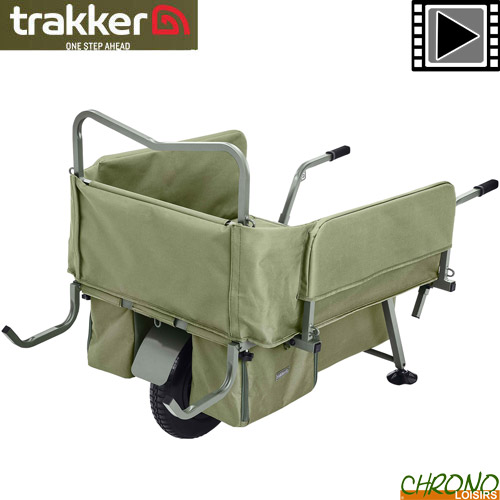 The goal of Trakker is simple: to offer a range of innovative products in design, elegant and robust. The products are designed with the best materials to offer you maximum life. You will surely find cheaper in other brands but lower qualities. Trakker means high-end products that will satisfy the most demanding of you.
Trakker Access Barrow
55
€
00
Trakker Access Barrow
Trakker Access Barrow
Designed to allow you to access the conveniently positioned storage compartments and efficiently "fish off the barrow", the Access Barrow features unique front loading "bed tusks" that allow you to put the majority of the weight of your barrow right over the front wheel to balance your barrow perfectly when fully laden and comes complete with two bed-fixing straps.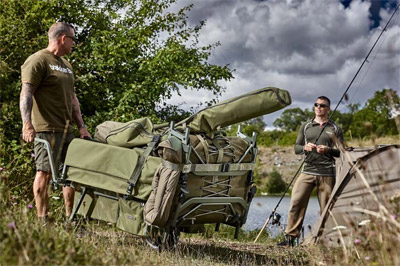 It features a sliding under barrow draw that can be access even when the barrow is loaded up and water carrier saddle bags with side access which have been positioned either side of the wheel for excellent weight distribution.
The removable wheel has a built-in mud guard to prevent the transfer of mud and water onto your bed system with front and side folding bars that fold completely flat, making the packed down barrow very compact for its size.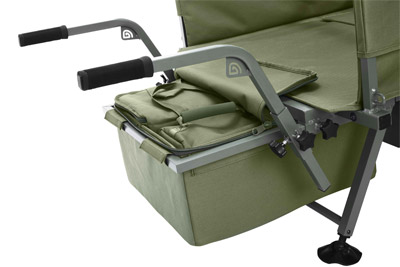 Designed and engineered to allow anglers to 'fish off the barrow' and give access to all essentials easily
Unique front loading 'bed tusks' to house the bed right at the front of the barrow
NXG barrow wrap creates side walls and a stiffened base for optimum use of space
Sliding under-barrow draw that can be accessed and removed at any time when the barrow is fully loaded
Water carrier saddle bags with side access are positioned next to the wheel for excellent weight distribution
Front and side folding bars allow the barrow to fold flat, and an easy-remove wheel for transportation
Ergonomic soft-grip handles which adjust vertically to allow you to set them to the optimum height
Mud guard around the wheel to stop the transfer of mud/water onto your bed system
Supplied with two bed-fixing adjustable straps that clip to the loop attachments on the barrow frame
Materials : Aluminium / Steel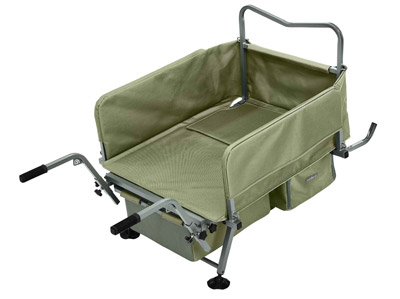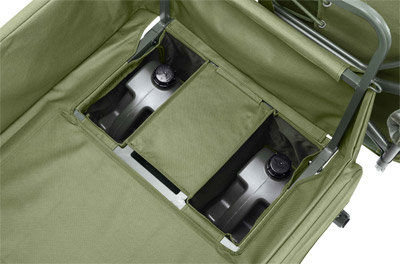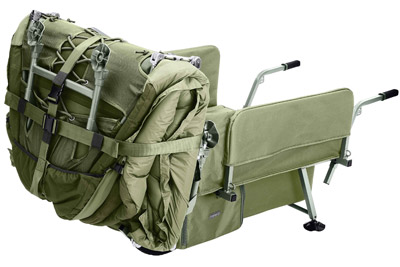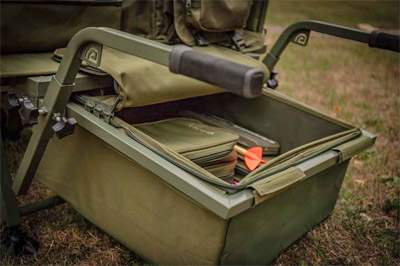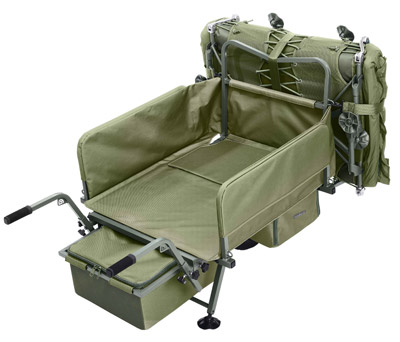 Customers who bought this item also bought :