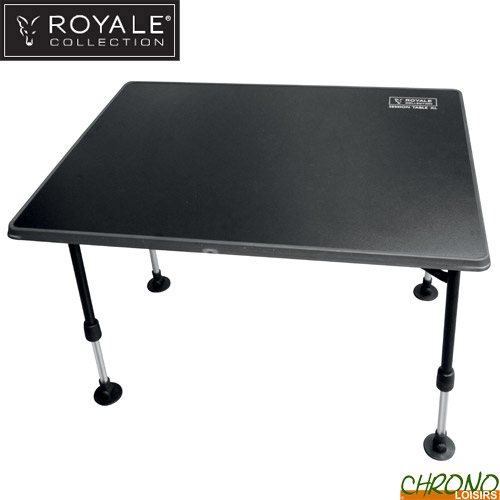 Fox is the largest distributor of specialized fishing tackle for carp. Who are the carp anglers who have never heard of products such as Swingers, FOX box systems, Microns. This is proof of a permanent desire for innovation and progress policy, both in design and in product development.
Table de Biwy Fox Royale Session XL
9
€
10
Table de Biwy Fox Royale Session XL
Bien que la gamme Royale soit le premier prix, elle emprunte en termes de fonctionnalité et de robustesse bon nombre des qualités de la gamme FX, et se révèle à la hauteur de bien des bagageries haut de gamme du marché. Les renforts sur tous les endroits sollicités, y compris fermetures, coutures de sangles, angles et boucles ; la fonctionnalité améliorée et le design ergonomique résultent en une gamme très complète de bagages capable de répondre à vos besoins en termes de stockage et de transport.

Table de Biwy Fox Royale Session XL
Enfin une vrai table pour manger, boire, préparer vos montages....
Suite à un constat de notre part mais également suite à de nombreuses demandes de pêcheur de l'Europe entière, nous avons développer une table qui soit pratique, stable et peu encombrante à transporter.
La table Royale Session XL est équipé de quatre pieds réglables afin de vous assurer un parfait ajustement quelque soit le terrain sur lequel vous vous trouvez.
Que vous soyez seul ou entre amis, cette table à la finition irréprochable saura vous apporter entière satisfaction.
L'extrémité des pieds réglables est équipé de coupelles anti-boue pour une meilleur stabilité.
La table est fourni dans un sac de transport pour vous faciliter le stockage et une couverture étanche fourni vous permettra de protéger vos tables de l'humidité ou de la poussière en cours de session.
Finition noir mat
Plateau aux dimensions généreuses
Pieds réglables
Coupelles anti boue
Système empêchant le repliement des pieds lorsque la table est ouverte
Facile à transporter
Livré dans un sac de transport
Couverture de protection étanche fourni
Dimensions : 80cm x 60cm x 50/80cm

Avec la table Fox Royale Session XL, fini de cuisiner par terre.
Customers who bought this item also bought :