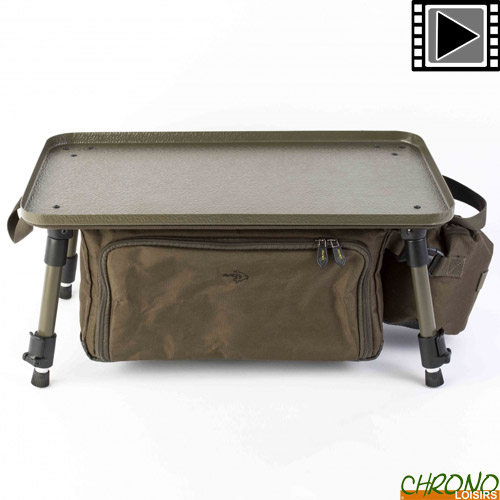 Avid is trying to rethink carp fishing. Do not expect to see mountains of products already seen elsewhere. All the products under development undergo rigorous tests by some of the best fishermen of this company to develop the tools perfectly adapted to the needs of Carp anglers of tomorrow.
Table de Biwy Avid Carp Organiser
5
€
00
Table de Biwy Avid Carp Organiser
Table de Biwy Avid Carp Organiser
L'organisateur de bivvy Avid Carp est la solution de rangement parfaite qui vous permet de garder votre bivvy libre de tout encombrement et bien organisé lorsque que vous êtes au bord de l'eau.
Le sac de rangement intégré est l'endroit idéal pour ranger des choses telles que vos clés et porte-monnaie, votre équipement de cuisine et vos couverts, ou même votre boîte à pêche et vos accessoires.
Le dessus texturé antidérapant en fait la plate-forme idéale pour cuisiner. L'organisateur de bivvy est également fourni avec un porte-bouteille à gaz à clipser qui maintient votre gaz hors du sol.
Il est doté de pieds télescopiques pour faciliter le réglage et de 2 poignées de transport qui facilitent le déplacement de l'organiseur autour de votre bivvy, même à pleine charge.
L'organisateur bivvy est facile à replier et est livré avec un sac de transport Velcro.
Dimensions: 30cm x 50cm x 23cm - Poids : 2,2 kg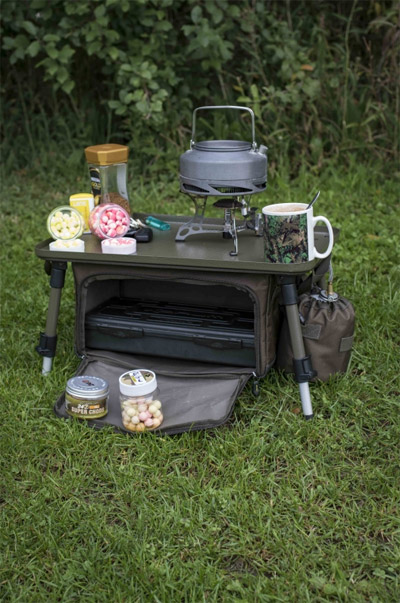 Customers who bought this item also bought :