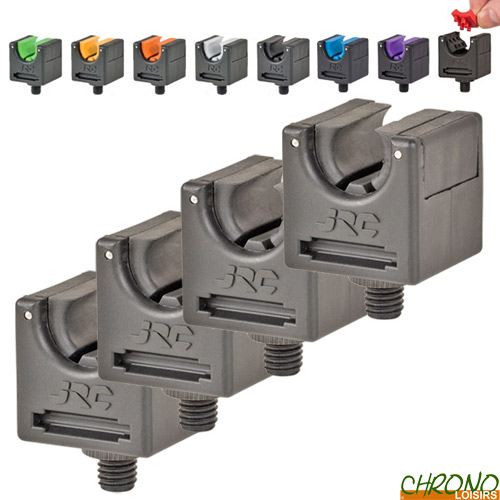 A new season is off to a flying start for the brand JRC because it is not the innovations that are missing! With a brand new logo, JRC offers this new season with an avalanche of new products. Whether Biwys, electronics or luggage, we have a safe bet that you will find your happiness.
Support Arrière JRC X-Lite Rod Bloxx Medium (par 4)
13
€
80
Support Arrière JRC X-Lite Rod Bloxx Medium (par 4)
Support Arrière JRC X-Lite Rod Bloxx Medium (par 4)
Le premier repose-canne ajustable fabriqué industriellement, maintien méga-puissant grâce aux parties articulées réglables, mais libération facile de la canne lors de la touche.
Ce repose-cannes offre une sécurité incroyable à la canne, même en cas de pêche extrême.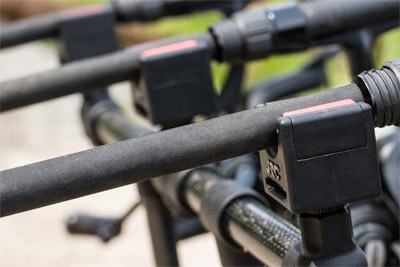 Conçu et réalisé au Royaume-Uni par CAO 3D
Base carrée avec fente pour isotope
Pièces d'articulation réglables pour contrôler le niveau d'adhérence
Ajustement de maintien réglable avec clé Allen
Tampons de maintien interchangeables
Bloxx Medium peut contenir des cannes à carpe de 14, 15 et 16mm
Repose-cannes ajustable pour une prise en main à 100%
Prise en main parfaite pour la pêche conventionnelle jusqu'à la pêche extrême
Le support de canne le plus puissant jamais conçu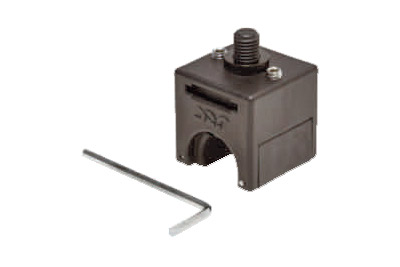 Support de haute qualité pleinement adaptable aux besoins du carpiste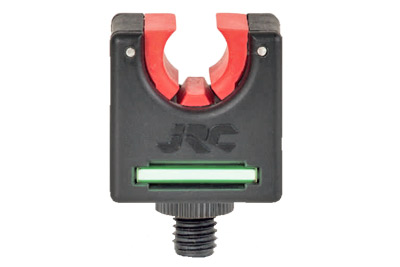 Tampons de couleur interchangeables (vendus séparément) et emplacement betalight
Caoutchouc Multicolor JRC pour Support AR X-Lite Rod Bloxx M (Lot de 7 couleurs)
Lot de 7 tampons de maintien interchangeables composé de 7 couleurs différentes (bleu, violet, rouge, vert, jaune, orange et blanc) pour vous permettre de faire correspondre vos supports arrières à vos hangers et/ou vos alarmes.
Chaque couleur est composée des 3 parties (droite, gauche et centre) qui vous permettront de customiser vos supports arrières à votre convenance.
Cette version M est conçue pour s'adapter au support arrière Bloxx Medium (vendu sépramément).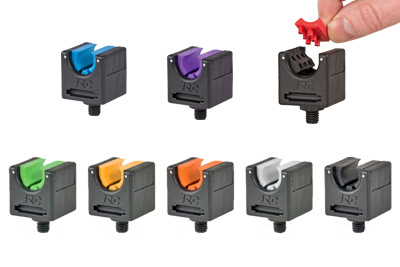 Lot de caoutchouc de 7 couleurs (bleu, violet, rouge, vert, jaune, orange et blanc)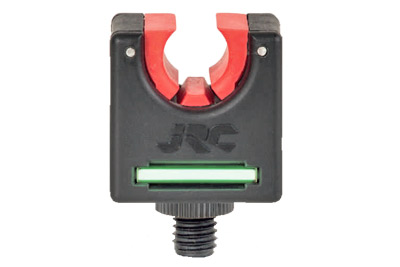 Customisez vos supports arrières à votre convenance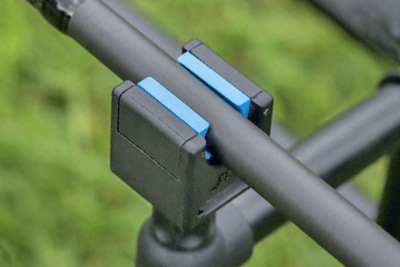 Chaque support devient unique
| Quantity | Ref | Name | + |
| --- | --- | --- | --- |
| 1 x | 205984 | Support Arrière JRC X-Lite Rod Bloxx Medium | |
| 1 x | 205985 | Support Arrière JRC X-Lite Rod Bloxx Medium (par 3) | |
| 1 x | 205986 | Caoutchouc Set 7 couleurs JRC pour Support AR X-Lite Rod Bloxx M | |
Customers who bought this item also bought :