The development of new products still remains the spearhead of Starbaits, as required by its leadership position. Thanks to this "uncompromising" innovation in terms of labor and time, Starbaits products take the best podium places and pass the most demanding carpist tests all over Europe.
Starbaits Session Tackle Box Small
4
€
60

Starbaits Session Tackle Box Small
Designed according to the same quality criteria as the now famous Starbaits collection, the Session range offers what everyone expects from a box worthy of the name, increased protection of small equipment. The concept of this collection is simple, remember only what is essential, functional boxes, resistant and offering great protection to your tools and accessories.
Starbaits Session Tackle Box Small
This new collection of Session accessory boxes is designed with the main objective of allowing you to better organize your tools and accessories.
There is nothing worse than wasting time making a rig when its accessory box is disorganized and that it becomes complicated to find the swivel or hook pocket you are looking for.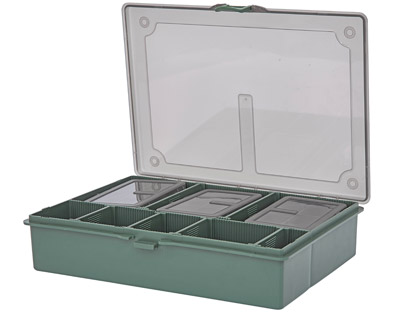 Anxious to offer you a practical box, this "Tackle Box Small" version is supplied with 3 small boxes with different compartments (2, 4 and 6 compartments) in order to better organize your rigs accessories.
It is also delivered with separators to allow you to modulate the internal compartments according to your needs.
Dimensions : 27cm x 20cm x 6cm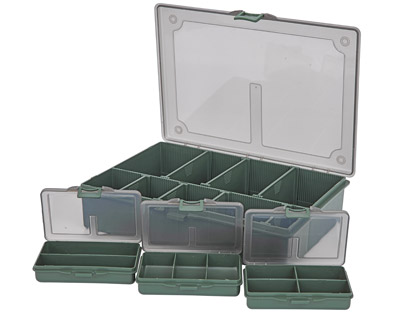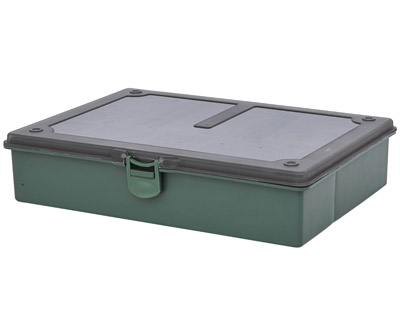 Customers who bought this item also bought :