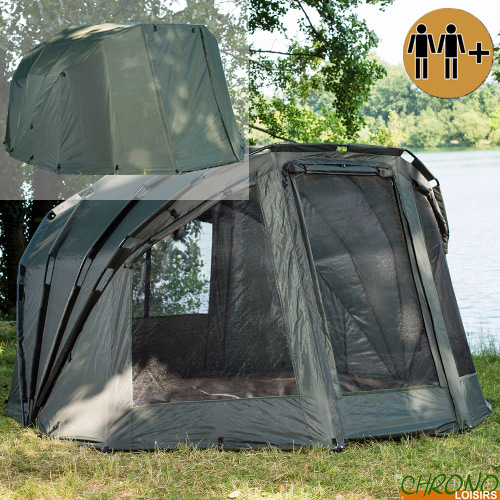 The development of new products still remains the spearhead of Starbaits, as required by its leadership position. Thanks to this "uncompromising" innovation in terms of labor and time, Starbaits products take the best podium places and pass the most demanding carpist tests all over Europe.
STARBAITS NEW QG 3 MAN BIWWY (BIWWY & OVERWRAP)
180
€
00
STARBAITS NEW QG 3 MAN BIWWY (BIWWY & OVERWRAP)
Starbaits New QG 3 man Biwy (Biwy + Overwrap)
Developed with attention to detail to give you maximum ease of use the biwy QG Luxe benefits from an exceptional interior space!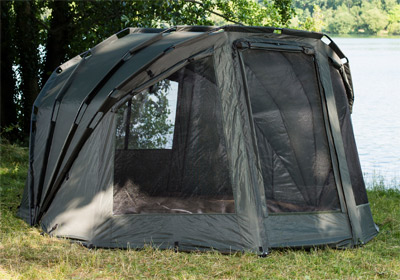 Made from 420D high-strength nylon fabric with a hydrostatic head of 5000mm, reinforced stitched seams and heat-sealed, New HQ will ensure perfect sealing even in the worst weather conditions.
Its high-strength aluminum structure consisting of 4 19mm poles composed of 5 sections each, will facilitate the assembly and reduce considerably its assembly time.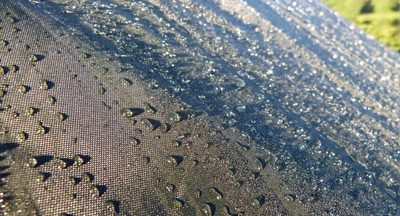 The Starbaits QG Luxe Biwy is a real "4 stars" stuffed with top quality features of very high quality.
Among them, a floor mat with detachable clips "Heavy Dutty" with color cues for its instantaneous introduction for increased protection against the weather, a tension strap facilitating its implementation, double stitching on the pegging points, roll-up flaps on each window, 4 stiffeners, elastic "ball" tension on all the pegging points, 2 Velcro straps rod rests present on the facade of the biwy.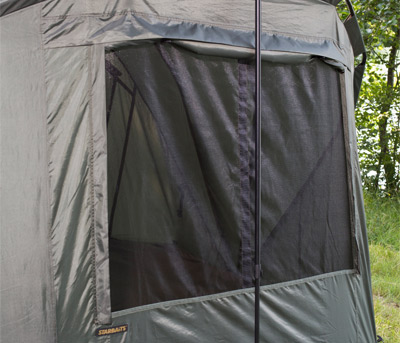 The presence of 4 windows (3 on the front and 1 wide at the back of the biwy) will facilitate the circulation of air in the enclosure of the biwy during your session during the heat and will also eliminate some of the condensation during colder periods when you have opted for the overwrap.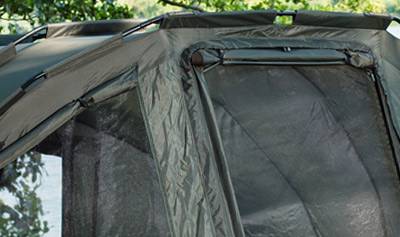 To keep you warm during your winter sessions and to significantly reduce condensation in the main enclosure, the Biwy New QG comes with its top.
The Starbais New QG Biwy is a sturdy and ultra stable shelter, delivered complete with sardine games, a "Heavy Dutty" floor mat, and its overwrap, all in a carrying bag to ensure a safe trip. Without context, it will be the ideal partner of your future fishing parties, whatever the conditions !
3 men model
Biwy + Overwrap
420D high-resistance breathable fabric
Hydrostatic head: 5000mm
Reinforced reinforced seams
Strap of tension
"Heavy Duty" floor mats with clips with color index
Set of sardines for biwy and wrap
Delivered in his carrying bag
Overall dimensions: 145cm x 36cm
Dimensions : 340cm x 330cm x 190cm - Poids : 15.6kg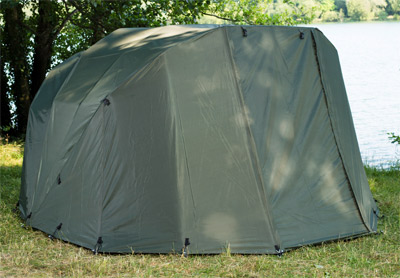 420D high-strength nylon top and 5000mm hydrostatic head.
Customers who bought this item also bought :