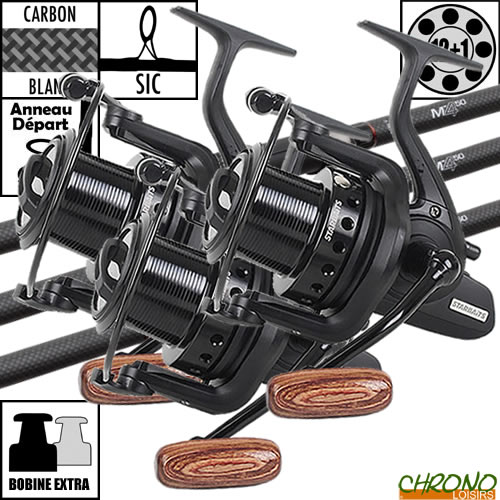 The development of new products still remains the spearhead of Starbaits, as required by its leadership position. Thanks to this "uncompromising" innovation in terms of labor and time, Starbaits products take the best podium places and pass the most demanding carpist tests all over Europe.
Starbaits M4 X50 13' 3.5lbs Tron 10000 Pack (for 3)
275
€
00
Starbaits M4 X50 13' 3.5lbs Tron 10000 Pack (for 3)
Starbaits M4 X50 13' 3.5lbs Tron 10000 Pack (for 3)
Starbaits M4 X50 Rod 50mm 13' 3.5lbs
Continuing the line of Starbaits M series rods, the M4 X50 range offers an excellent compromise between casting power and pleasure in a fight with a fish!
Its powerful and stylish blank is composed of a braided carbon first part with matte finish and a DPS reel seat that can accommodate all carp reels on the market!
On rings side, it is equipped with two double-legged rings and 3 monoleg rings on tip in order to preserve the pleasure of the fight!
A beautiful rod of the M-series range dressed with a neat cosmetic!
13 feet 3.5lbs
2 elements
Very thin carbon blank HM (high module)
Semi parabolic action
Reverse fitting
6 rings SIC
Wraparound tip ring
50mm butt ring
DPS reel seat
Technical Informations

Length

Sections

Power

Rings

13' (390cm)

2

3.5lbs

SIC
Starbaits Tron 10000 Reel
The new Tron 10000 reel is the ideal reel for the 12 and 13ft rods traditionally used for carp fishing.
Like the whole Tron range, it has strict specifications that guarantee all Starbaits quality and features that are normally found on reels that are twice as expensive.
Waterproof and lightweight housing, stainless steel ball bearings, double super slow oscillation for a perfect cross winding and optimized launch distances, reinforced pick-up, aluminum crank handle and wood handle are some of the attributes of these exceptional reels!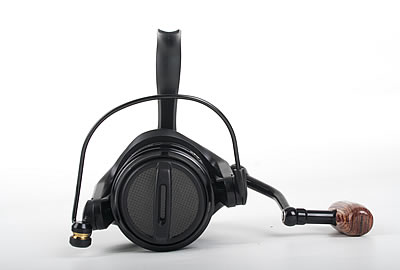 Stainless steel ball bearings: 12 + 1
Waterproof and lightweight black graphite frame
Conical coil made of cold forged aluminum
Infinite anti-return
Anti-twist roller
Powerful, precise and smooth brake
Metal line clip integrated in the coil
Supplied with 1 additional "Deep" aluminum coil (430m / 0.35mm)
Brake power: 10 kg
Technical Informations

Bearing

Ratio

Retrieval

Add. Spool

Weight

12+1

4.5:1

97cm

350m / 0.35mm

1

648g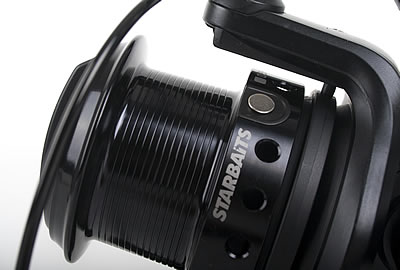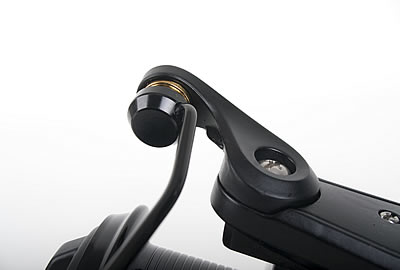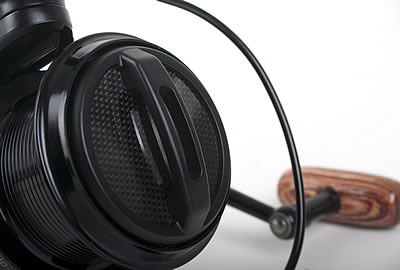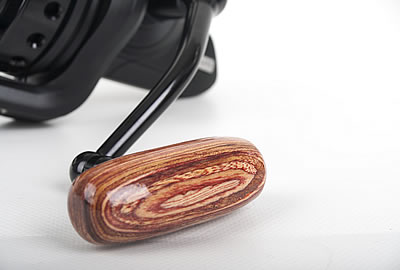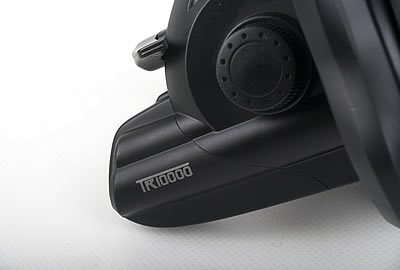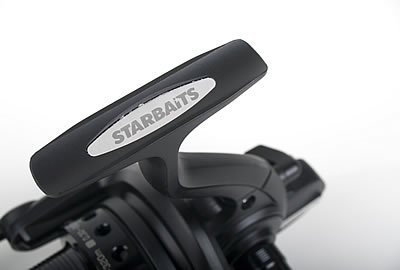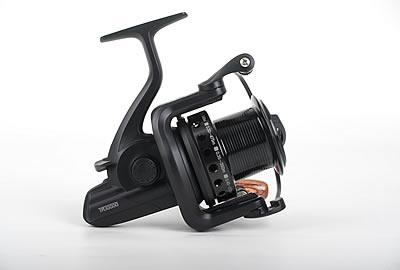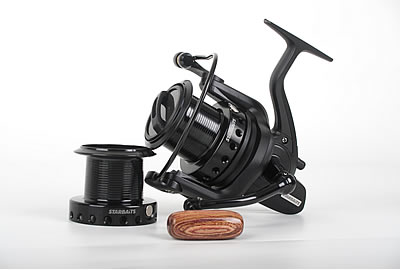 | Quantity | Ref | Name | + |
| --- | --- | --- | --- |
| 3 x | 251197 | Canne Starbaits M4 X50 50mm 13' 3.5lbs | |
| 3 x | 202515 | Moulinet Starbaits Tron 10000 | |
Customers who bought this item also bought :