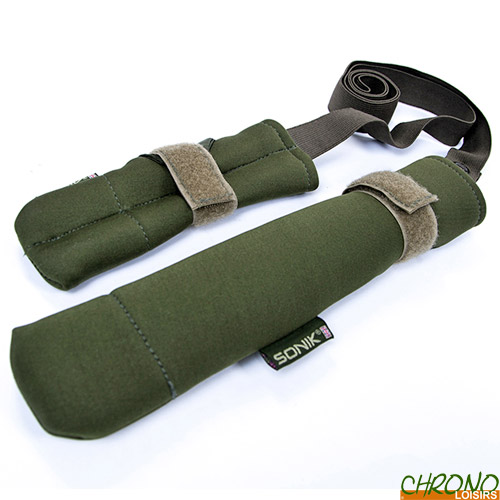 We are proud to offer Sonik products that have quickly gained a solid reputation for reliable performance and excellent value for money! Recognized worldwide, Sonik is one of the best references on the carp fishing market!
Sonik SK-TEK Elastic Tip Protector
1
€
00
Sonik SK-TEK Elastic Tip Protector
Sonik SK-TEK Elastic Rod & Reel Protector Camo
Our popular Neoprene tip protectors now available with an elastic connection. Fully compatible with all 2-section carp rods 9-13ft in length.
They are also compatible with the SK-TEK Reel wrap so you can create a lightweight rod and reel protection system that is great for use on quivers or the outside of multi rod sleeves.
Thick 3mm neoprene construction
Ends are double thickness for extra protection
Connected with heavy duty elastic
Compatible with 2-section rods 9-13ft
Single handed Velcro tightening
Double barrel tip section
Customers who bought this item also bought :