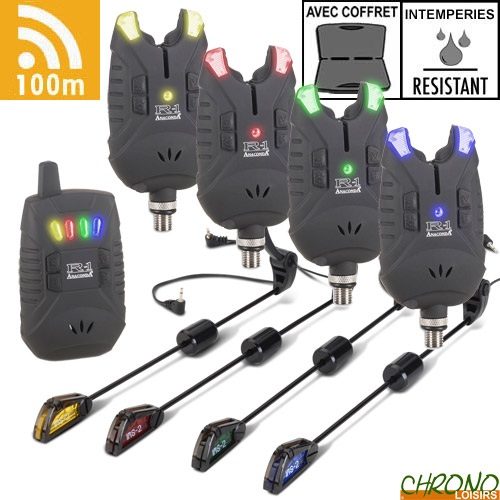 Trademark recognized for many years in Germany for its reliability, Anaconda has for constant objective to develop technical and robust products by proposing the best quality/price ratio possible.
Set Electronique Anaconda R-1 4D Tiki Taka IMS-2
34
€
90
Set Electronique Anaconda R-1 4D Tiki Taka IMS-2
Set Electronique Anaconda R-1 4D Tiki Taka IMS-2
Coffret Anaconda Centrale 4 détecteurs R-1 (R/B/V/J)
Une technique tout-terrain !
Toutes les fonctions telles que sensibilité, volume et la tonalité sont sur la technologie de bouton très facile à utiliser.
Le boîtier robuste est par un revêtement spécial résistant aux éclaboussures et résistant aux chocs. Bien sûr, une prise jack 2.5mm pour connecter les systèmes d'écureuils lumineux (hors Delkim) est présente.
Tous les appareils sont programmés différemment, ainsi plusieurs dispositifs pourraient travailler simultanément sur un plan d'eau, sans risque d'interférences ou une défaillance du système.
L'ensemble des indicateurs de touches est livré dans un coffret de protection solide rembourré.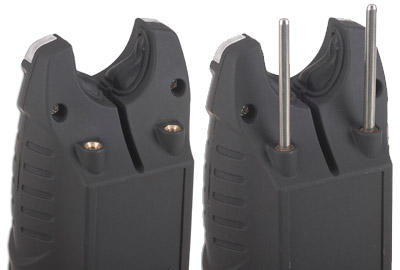 Lumière de nuit commutable
Conception moderne par ordinateur CAO
Boîtier enduit caoutchouc résistant à l'eau et antichoc
Emetteur sans fil avec une portée de 100 m
Connecteur 2,5 mm pour accessoires lumineux (sur le fond de l'appareil)
Réglage de la sensibilité 5 niveaux
5 tonalités différentes
5 niveaux de contrôle du volume (incl. volume off et seulement LED actif)
Snag Bars métalliques vissables amovibles
Temporisation LED pendant environ 20 secondes
Résistant aux éclaboussures, compartiment de batterie séparé
Alimentation détecteur 1 x pile 9V (non inclus)
Récepteur avec 3 piles AAA (non inclus) avec clip ceinture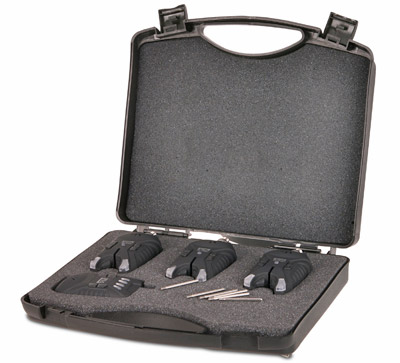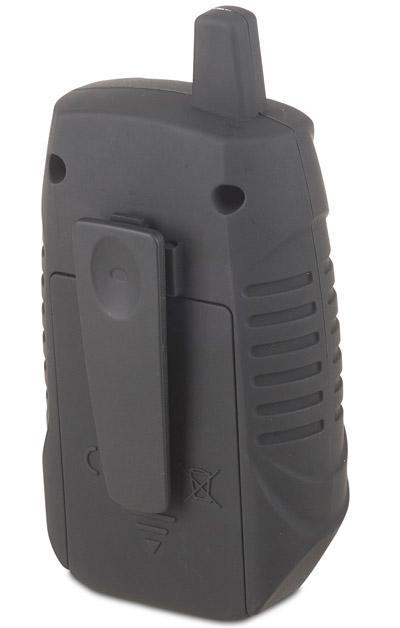 Coffret Anaconda 4 Balanciers Tiki Taka IMS-2
Le Tiki Taka I.M.S-2. est un balancier au design moderne qui offre une grande sensibilité.
Son système de clip ligne est géré par un système de billes monté sur ressort qui vous permettra de faire face à toutes les conditions de pêche rencontrées.
Lorsqu'il est connecté à la prise accessoire lumineux de votre détecteur via la prise Jack 2.5mm, il s'illumine en même temps que le détecteur (transmission 1:1) lors d'une touche.
La masselotte coulissante réglable vous permettra de régler la tension exercée sur votre ligne.
Système clip ligne à bille
Système Quick Release ajustable
Led ultra brillante
Prise Jack 2.5mm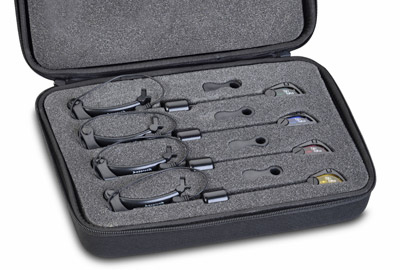 | Quantity | Ref | Name | + |
| --- | --- | --- | --- |
| 1 x | 203843 | Coffret Anaconda Centrale 4 Détecteurs R-1 (R/V/J/B) | |
| 1 x | 204595 | Coffret Anaconda 4 Balanciers Tiki Taka IMS-2 | |
Customers who bought this item also bought :