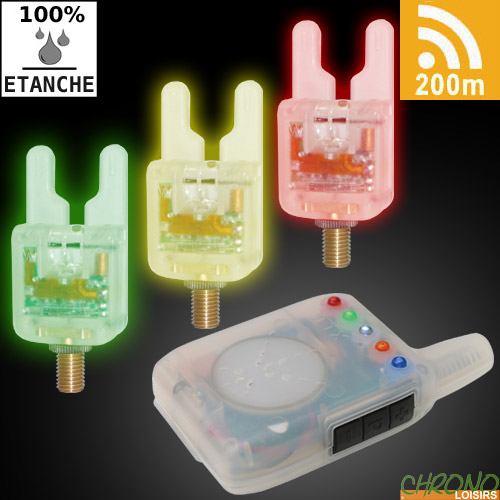 ATT was the first brand on the market to offer silent sensors with receiver on the market. The sound is where you need it: on you with the receiver and not at the water's edge! ATTs detectors only work with the V2 ATTx central receiver with a range of 200m. These are the smallest detectors on the market (with integrated transmitter), the most reliable and the best ... according to the British carp anglers!
Set ATT Centrale V2 ATTx Deluxe 3 Détecteurs ATTs Clear Body
137
€
00
Set ATT Centrale V2 ATTx Deluxe 3 Détecteurs ATTs Clear Body
Set ATT Centrale V2 ATTx Deluxe 3 Détecteurs ATTs Clear Body
Détecteur ATT ATTs Clear Body Underlite Wheel
Les nouveaux détecteurs ATTs Clear Body Underlite Wheel sont tout simplement incroyables dans l'obscurité ! En effet, la puissante LED placée sous la roue de détection éclaire l'ensemble du détecteur grâce au nouveau bâti transparent.
Ils bénéficient des mêmes caractéristiques et fonctions qui ont fait la réputation de la marque ATT à travers l'Europe.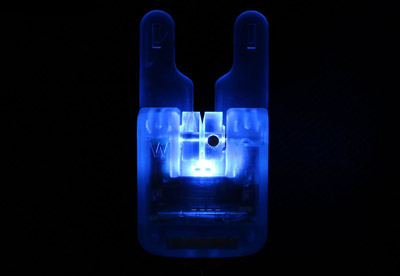 Leur gabarit reste inchangé et l'étanchéité légendaire des ATT est naturellement conservée pour offrir aux carpistes le meilleur de la technologie anglaise.
Bien que la version ATTs Underlite Wheel offrait déjà une bonne visibilité périphérique, cette nouvelle version permet d'identifier instantanément la touche quel que soit l'endroit où vous soyez.
Une innovation de plus au service des carpistes les plus exigeants !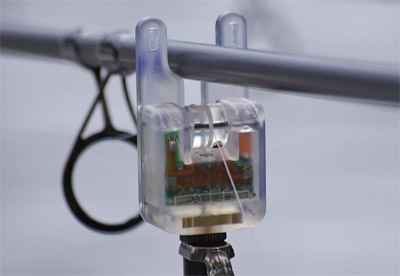 Le plus petit détecteur du marché (avec émetteur intégré)
Facile à utiliser : pas de bouton ni d'interrupteur
100% étanche même en cas d'immersion totale
Pas de vis et contre écrou en laiton
La coque de protection (fournie) permet d'allumer et d'éteindre le détecteur
Fonction niveau de batterie faible
Fonctionne avec une pile 4LR44 6V
Livré avec une roue de détection transparente muni de 2 aimants
Roue de détection interchangeable disponible en version 4 aimants (vendu séparément)
Compatible avec la centrale V2 ATTX et V2 ATTX Deluxe
Garantie 1 an
Dimensions : 61mm x 31mm x 21mm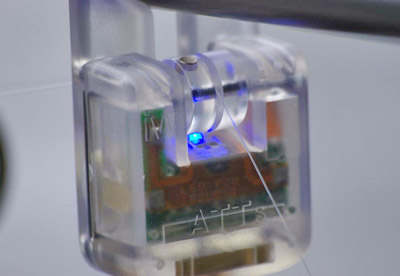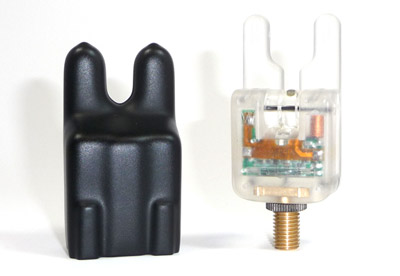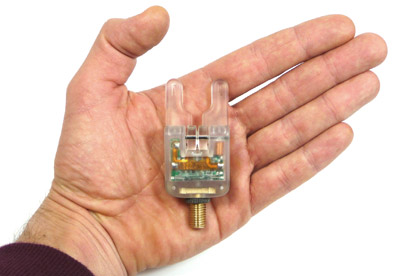 Centrale ATT V2 ATTx Clear Body
Cette nouvelle version transparente de la célèbre centrale ATTx Deluxe vient compléter les nouveaux détecteurs ATT ATTs Clear Body Underlite Wheel.
Au même titre que les détecteurs, elle conserve toutes les fonctionnalités de la centrale ATTx Deluxe mais avec le superbe design Clear Body.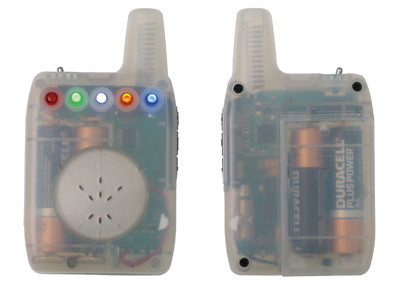 La centrale est pourvue de 5 LEDs (rouge, vert, blanc, orange et bleu) afin de vous permettre de facilement identifier les détecteurs concernés par la touche. Son système de double programmation permet d'utiliser jusqu'à 10 détecteurs par centrale.
Le volume de chaque canal peut être personnalisé afin de vous permettre de plus facilement identifier les différents détecteurs concernés par la touche.
Son antenne longue portée augmente la portée entre la centrale et les détecteurs, optimisant ainsi la réception en cas de végétation abondante.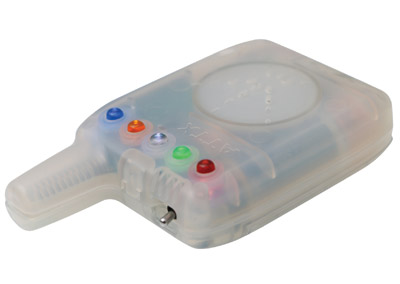 Finition Clear Body (transparente)
Fonctionne avec 2 piles AA (non fournies) pour une autonomie accrue
Alerte niveau de batterie faible
Compatible avec tous les détecteurs et émetteurs ATT (ancienne et nouvelle génération).
Fonction vibreur
Interrupteur marche/arrêt
Étanche aux intempéries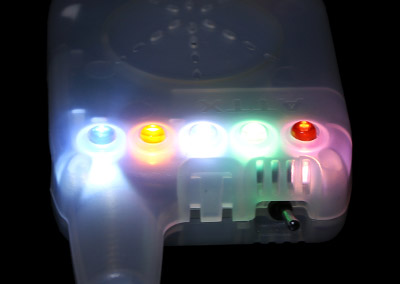 | Quantity | Ref | Name | + |
| --- | --- | --- | --- |
| 1 x | 203756 | Centrale ATT V2 ATTx Clear Body | |
| 1 x | 203760 | Détecteur ATT ATTs Clear Body Underlite Wheel | |
| 1 x | 203761 | Détecteur ATT ATTs Clear Body Underlite Wheel | |
| 1 x | 203758 | Détecteur ATT ATTs Clear Body Underlite Wheel | |
Customers who bought this item also bought :