The goal of Trakker is simple: to offer a range of innovative products in design, elegant and robust. The products are designed with the best materials to offer you maximum life. You will surely find cheaper in other brands but lower qualities. Trakker means high-end products that will satisfy the most demanding of you.
Sacoche Trakker NGX Essentials Bag
Sacoche Trakker NGX Essentials Bag
Transporter, organiser et protéger. La collection Trakker NXG couvre tout cela grâce à une vaste gamme de bagages conçus pour couvrir toutes les situations. Toute la bagagerie est réalisée dans un matériau durable dans une teinte subtile vert olive.
Sacoche Trakker NGX Essentials Bag
Ajouté à la gamme de bagages primée NXG dans le cadre de la collection automne/hiver 2016, le sac NXG Essentials est la solution idéale pour les pêcheurs qui veulent garder leurs effets personnels tels que le téléphone, portefeuille et les clés, en toute sécurité à la main que ce soit pendant votre session, ou même juste lorsque vous allez jusqu'à l'étang pour amorcer ou voir votre partenaire pour une bière!
Le sac NXG Essentials dispose d'un accès zippé au compartiment principal interne, ce qui révèle une autre poche zippée à l'intérieur idéale pour les petits objets tels que des pièces de monnaie ou des clés. Il y a aussi une poche à portée de main sur le devant du sac, et une bandoulière réglable, qui peut être enlevée si nécessaire.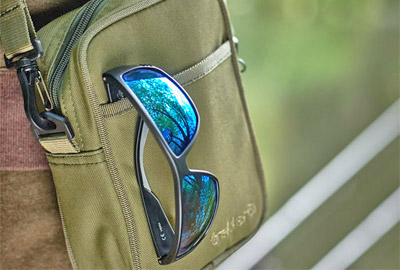 Idéal pour les effets personnels
Accès principal zippé
Poche zippée interne
Poche externe
Sangle d'épaule ajustable et amovible
Matière: polyester 600D
Dimensions: 21cm x 15cm x 6cm