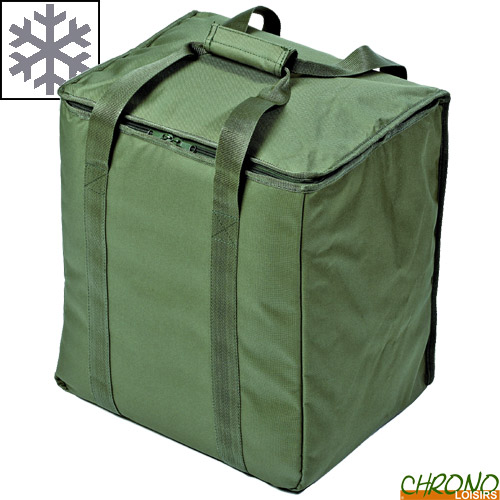 The goal of Trakker is simple: to offer a range of innovative products in design, elegant and robust. The products are designed with the best materials to offer you maximum life. You will surely find cheaper in other brands but lower qualities. Trakker means high-end products that will satisfy the most demanding of you.
Sac Isotherme Trakker NXG Cool Bag XL
3
€
00
Sac Isotherme Trakker NXG Cool Bag XL
Transporter, organiser et protecger. La collection Trakker NXG couvre tout cela grâce à une vaste gamme de bagages conçu pour couvrir toutes les situations. Toute le bagagerie est réalisé dans un matériau durable dans une teinte subtile vert olive.
Sac Isotherme Trakker NXG Cool Bag XL
Le Cool Bag XL est un sac isotherme idéal pour les longues sessions.
Les paroies du sac sont équipées de panneaux réfléchissants afin d'assurer une conservation parfaite de vos appâts ou de vos aliments au frais.
Peu encombrant, il saura satisfaire les carpistes exigeants à la recherche d'un sac isotherme haut de gamme fiable, pratique et résistant à l'épreuve du temps.
Contient environ 20kg d'appâts ou de charge de nourriture
Parois rembourrés
Doublure istoherme pour une isolation optimale
Fermeture éclair double voie
Poignées de transport robuste
Matériau : Polyester 600 deniers
Dimensions : 43cm x 40cm x 30cm
Customers who bought this item also bought :