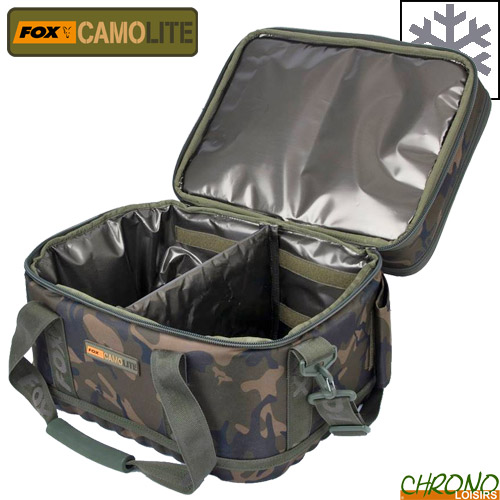 Fox is the largest distributor of specialized fishing tackle for carp. Who are the carp anglers who have never heard of products such as Swingers, FOX box systems, Microns. This is proof of a permanent desire for innovation and progress policy, both in design and in product development.
Sac Isotherme Fox Camolite Low Level Coolbag
14
€
10
Sac Isotherme Fox Camolite Low Level Coolbag
Depuis le lancement de la gamme FX et Royale, nous avons fortement été sollicités pour développer une gamme intermédiaire, raison pour laquelle la gamme Camolite est née. Cette nouvelle collection de bagage est réalisée dans un motif camouflage du plus bel effet afin de permettre au plus grand nombre de se fondre dans la nature tout en bénéficiant des caractéristiques techniques qui ont fait la renommée de la marque au renard – un véritable exploit !
Sac Isotherme Fox Camolite Low Level Coolbag
Ceux qui ont toujours des problèmes pour entreposer leurs bagages à l'intérieur de leur abri ou de leur biwy vont être comblés grâce à cette nouvelle série de bagage "Low Level".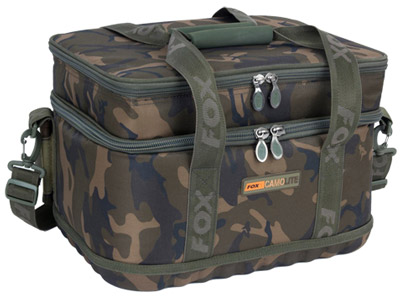 En effet, ses dimensions lui permettent de facilement être stocké sous un bed chair pour vous permettre d'optimiser le volume intérieur de votre abri/biwy.
L'arrière du sac est équipé d'un panneau de retenu qui vous permettra de l'arrimer efficacement à la ridelle frontale du chariot Fox Explorer Barrow.
Pratique et peu encombrant, c'est une alternative au gros sac isotherme "traditionels" qui peuvent parfois être lourd et difficile à stocker.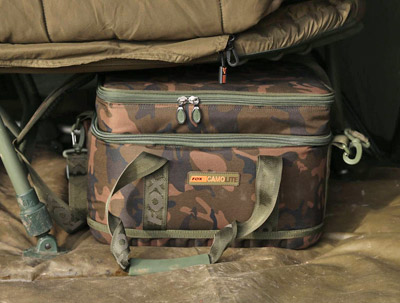 Profil bas pour le stocker aisément sous un bed chair
Conçu pour fonctionner en conjonction avec l'Explorer Barrow grâce au panneau de retenue situé à l'arrière
Le compartiment principal est isolé et possède un séparateur amovible réglable idéal pour stocker des appâts et/ou de la nourriture au frais
La poche supérieure est également isolé et possède aussi un séparateur réglable amovible pour vous permettre d'organiser vos denrées
Base renforcée
Poignées en EVA rigidifié
Bandoulière amovible rembourré
Fermetures éclair doubles de haute qualité supérieure
100% polyester traité 5000 deniers
Motif camouflage unique "Fox Camo"
Dimensions : 39cm x 29cm x 27cm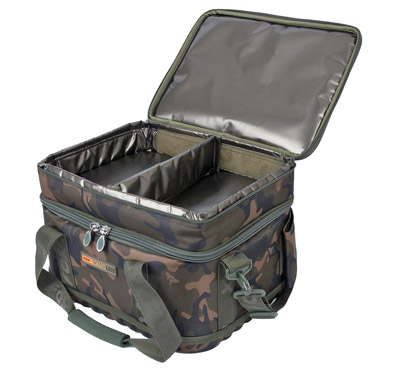 Customers who bought this item also bought :