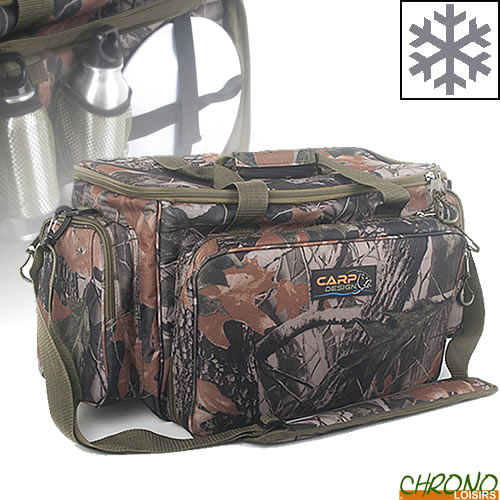 Inspired by current trends and the needs of modern carp anglers, Carp Design is a rising brand which aims to bring a new vision of carp fishing tackle.
Sac Glacière Carp Design Camo Line Complet
34
€
00
Sac Glacière Carp Design Camo Line Complet
Carp Design vous propose une bagagerie camouflage inédite aux motifs très réalistes, qui soigne le souci du détail et intègre les éléments de végétation les plus couramment rencontrés au bord de l'eau. En plus de l'aspect esthétique, un soin particulier a été apporté à cette gamme afin de la rendre la plus pratique et robuste possible dans le but de répondre aux attentes des carpistes d'aujourd'hui.
Sac Glacière Carp Design Camo Line Complet
Les conditions rencontrées au bord de l'eau sont parfois difficiles et bien manger permet dans de nombreuses situations de reprendre du « poil de la bête ».
Soucieux de ce constat, nous avons développé un sac glacière de grand volume qui vous permettra de stocker et de transporter dans de bonnes conditions vos denrées alimentaires.
Le compartiment principal est entièrement doublé d'un film isolant qui vous permettra de conserver vos aliments au frais si vous glissez dans votre sac un bloc de glace (type bouteille d'eau gelée). Vous pourrez ainsi aisément conserver vos produits au frais durant votre partie de pêche.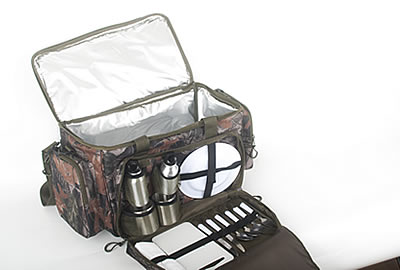 Pour vous permettre de vous restaurer dans de bonnes conditions, nous avons intégré dans la poche frontale tous les éléments dont vous pourrez avoir besoin durant un repas pour deux personnes : 2 assiettes, 2 couteaux, 2 fourchettes, 2 cuillères, 1 planche à découper, 2 tasses en acier inoxydable, 2 pots étanches en acier inoxydable et 2 serviettes en coton.
Le sac est également doté de deux poches latérales qui vous seront d'une grande utilité pour stocker divers éléments liés au repas (produit vaisselle, éponge, réchaud, bouteille de gaz, etc.).
Motif camouflage exclusif
Réalisé en Polyester 600D
Compartiment principal isotherme
Livré complet avec : 2 assiettes, 2 couteaux, 2 fourchettes, 2 cuillères, 1 planche à découper, 2 tasses en acier inoxydable, 2 pots étanches en acier inoxydable et 2 serviettes en coton
Rembourrage épais
Fermetures éclair sur-dimensionnées
Fond renforcé étanche équipé de patins en caoutchouc
Poignée de transport matelassée
Sangle de transport matelassée réglable et amovible
Languettes de fermeture éclair ergonomiques et robustes
Deux poches latérales externes
Coutures renforcées
Logo Carp Design caoutchouté
Dimensions : 45cm x 25cm x 30cm (compartiment principal) – 40cm x 7cm x 24cm (poche frontale)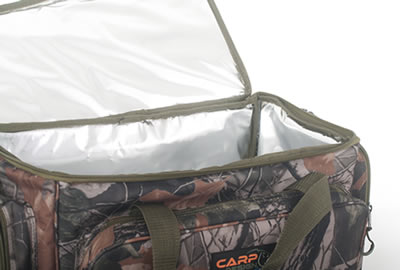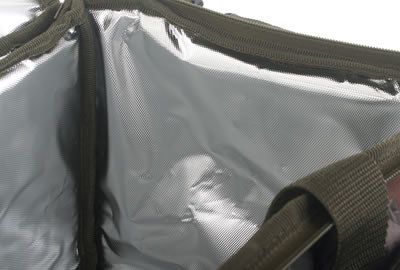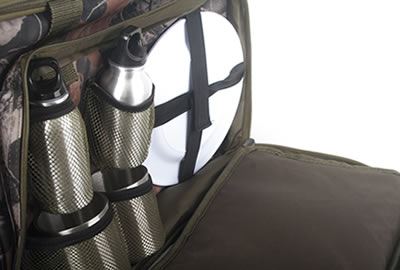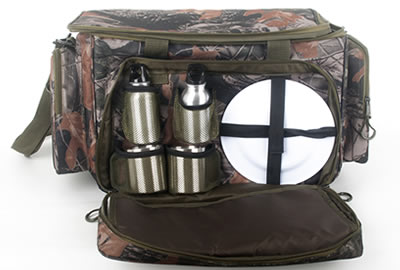 Customers who bought this item also bought :