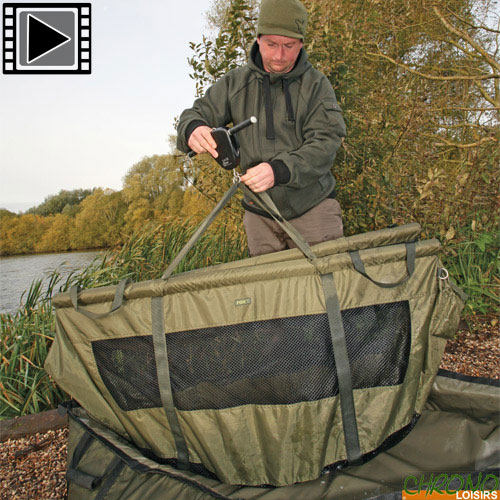 Fox is the largest distributor of specialized fishing tackle for carp. Who are the carp anglers who have never heard of products such as Swingers, FOX box systems, Microns. This is proof of a permanent desire for innovation and progress policy, both in design and in product development.
Sac de Pesée Fox Flotation STR
5
€
00
Sac de Pesée Fox Flotation STR
Quelques minutes s'avèrent souvent nécessaires pour être paré à débuter la séance photos qui immortalisera votre prise. C'est d'un regard critique que nous avons analysé le processus de retenue du poisson entre le moment clé de la pesée et celui de la séance photo.
Notre solution pour une transition en douceur et en toute sécurité entre le sac de pesée et la remise à l'eau est le nouveau système STR. Il réduit le stress du poisson vous permettant ainsi de vous préparer en sachant votre prise en un lieu sûr et sécurisé.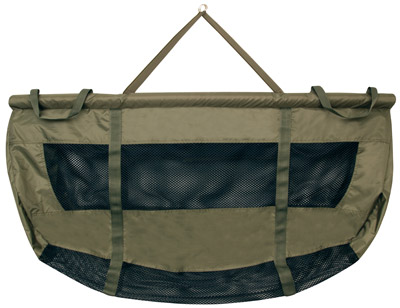 Sac de Pesée Fox Flotation STR
Il est zippé sur trois côtés pour une ouverture complète sur votre tapis de réception afin d'accueillir au mieux votre poisson. Le sac Flotation STR est pourvu de flotteurs sur toute sa longueur.
Il est conçu à partir d'un nylon doux et d'une maille spéciale carpe de couleur sombre laissant filtrer l'eau, maximisant la quiétude de votre poisson.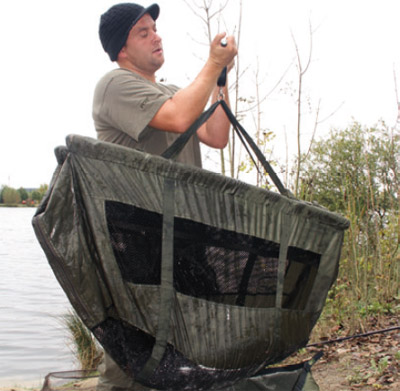 Dés que vous êtes prêt, de solides poignées renforcées EVA vous permettent de sortir rapidement et aisément le poisson de l'eau.
Il est équipé d'une foule de caractéristiques vous permettant d'assurer en toute confiance et de façon efficace la retenue, la pesée et la remise à l'eau en préservant votre carpe.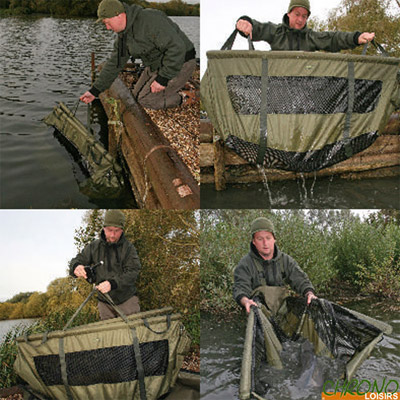 Dimensions : 124cm de long, 39cm de large, 75cm de profondeur

Panneaux en maille vous permettant de visualiser le poisson à tout moment

Fermeture à double glissière sur toute la longueur équipée d'un clip pour optimiser la sécurité

Forme étudiée pour offrir un support optimal du poisson pendant la pesée sur la partie centrale

Les fermetures à glissière sont équipées de déflecteurs protégeant le poisson

Poignées doubles à chacune des extrémités pour une manipulation sécurisée

Coutures renforcées sur tous les points de pression

Cordage de 3m fourni dans une housse

Fourni dans une pochette en nylon

La maille de drainage permet une évacuation rapide de l'eau pour une pesée précise

Poignées doubles de transport et sangle centrale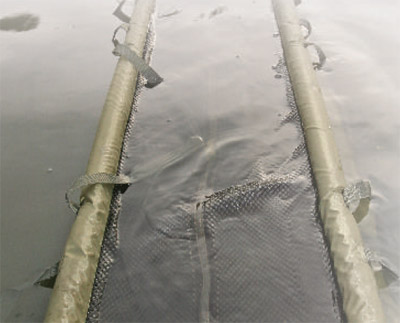 Customers who bought this item also bought :