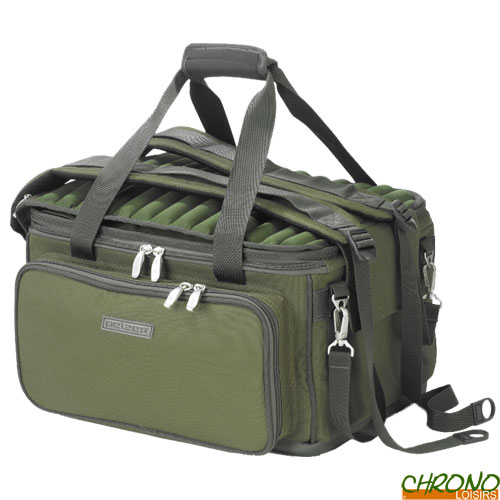 The Pelzer brand makes it a point of honor to offer robust, reliable and functional products, so that each session brings you even more pleasure and success! We are proud to offer you Pelzer products exclusively on the French market! And to all European carpanglers !
SAC CARRYALL PELZER EXECUTIVE BACK PACK
23
€
00
SAC CARRYALL PELZER EXECUTIVE BACK PACK
La gamme de bagagerie Pelzer répond à des normes de qualité plus élevées que la moyenne et elle est proposée dans un coloris exclusif Dark Green/Black.
Pour une résistance accrue, toute la bagagerie est fabriquée dans un tissu inaltérable et hydrofuge et toutes les poches sont pourvues de cuir synthétique afin d'obtenir des sacs durables et fonctionnels qui résistent à la déchirure et à l'abrasion, même par temps froid.
Les clips sont réalisés en thermoplastique et les fermetures à glissière sont faites à partir d'un matériau résistant à la température. Les coutures principales sont surpiquées à l'aide d'un fil 100% Polyester de haute qualité afin d'assurer une exceptionnelle résistance aux conditions environnementales.
Sac Carryall Pelzer Executive Back Pack
Le sac Pelzer Back Pack un carry all/sac à dos rigide idéal pour tous types de sessions.
Il est équipé d'une grande poche externe, de deux poignées renforcées, d'une poignée de transport et de bretelles permettant une utilisation en sac à dos.
Cette version est idéale pour les carpistes utilisant une brouette ou ceux souhaitant avoir un sac facile à ranger dans le bateau ou la voiture.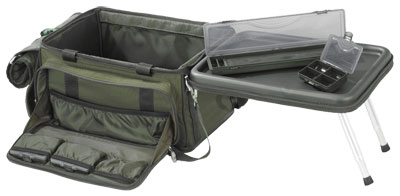 Le rabat supérieur rigide équipé de 2 pieds réglables est très pratique et peut servir de table de biwy.
L'embase est quant à elle rigide également afin d'assurer une durée de vie maximum au produit et permet également d'éviter les remontées d'humidité dans le sac.
La poche extérieure est livrée avec 3 boites à accessoires qui vous permettront d'organiser de façon ordonnée vos affaires.
Matériaux : 80% Nylon 420D, 20% EVA
Dimensions : 43cm x 35cm x 30cm.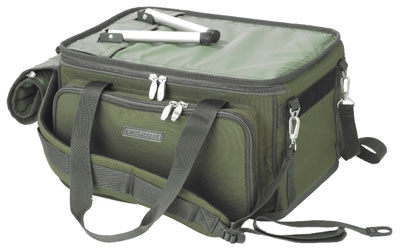 Table de biwy intégrée au sac.

Back Pack en mode sac à dos.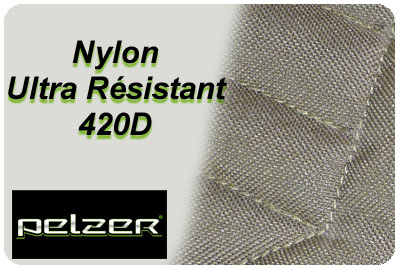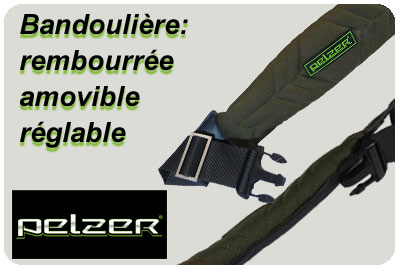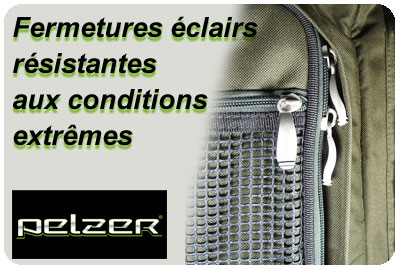 Customers who bought this item also bought :