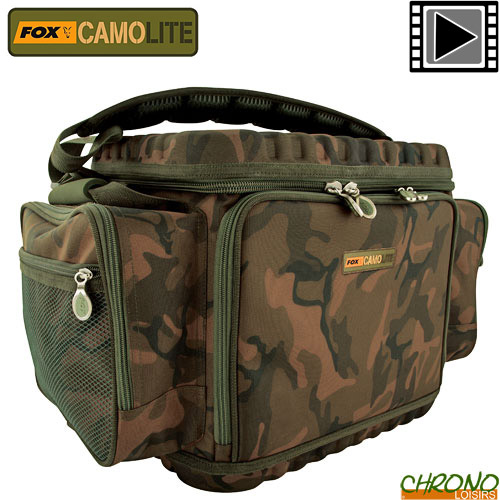 Fox is the largest distributor of specialized fishing tackle for carp. Who are the carp anglers who have never heard of products such as Swingers, FOX box systems, Microns. This is proof of a permanent desire for innovation and progress policy, both in design and in product development.
Sac Carryall Fox Camolite Barrow Bag
24
€
10
Sac Carryall Fox Camolite Barrow Bag
Depuis le lancement de la gamme FX et Royale, nous avons fortement été sollicités pour développer une gamme intermédiaire, raison pour laquelle la gamme Camolite est née. Cette nouvelle collection de bagage est réalisée dans un motif camouflage du plus bel effet afin de permettre au plus grand nombre de se fondre dans la nature tout en bénéficiant des caractéristiques techniques qui ont fait la renommée de la marque au renard – un véritable exploit !
Sac Carryall Fox Camolite Barrow Bag
Chaque année de plus en plus de pêcheurs utilisent le chariot pour transporter leur équipement lors de leurs pêches. Du fait de l'usage croissant du chariot nous avons conçu un sac approprié à ce mode de transport pour un stockage optimisé et efficace.
Conçu pour se poser sur tous types de chariots et maximiser l'espace de stockage en transit et sur votre poste, cette version Camolite est compatible à 100% avec le chariot Fox Explorer.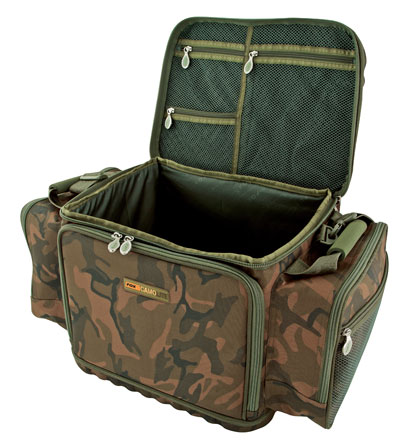 100

%

polyester traité

500

deniers

Zip Doubles très résistants de 10mm

Poignées

en

EVA

Bandoulière

amovible

Poches extérieures

et

intérieures zippées

Dimensions

compartiment principal : 37cm x 28cm x 30cm
Dimensions poches extérieures : 28cm x 9cm x 24cm
Dimensions : 57cm x 31cm x 35cm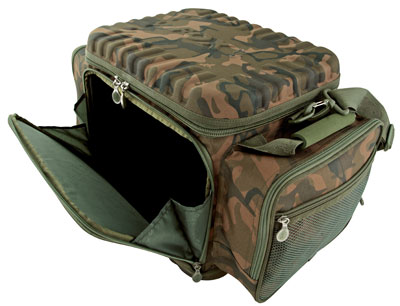 Poche frontale zippée pour un accès rapide au compartiment principal.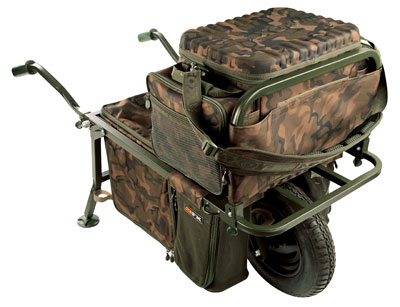 Compatible avec le chariot Fox Explorer (vendu séparément).