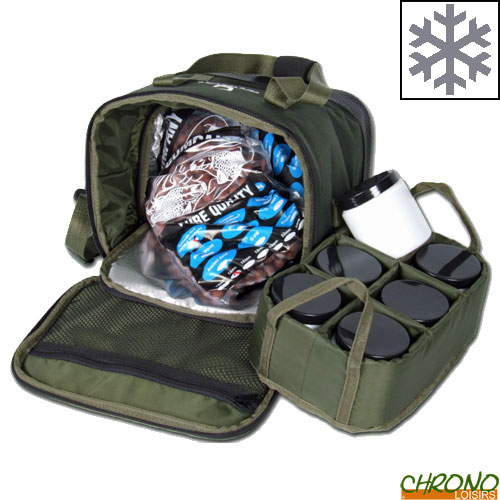 Innovation, quality and reliability are the foundation of the Gardner brand. This family-owned business is made up of a small team of hard-working employees who develop and provide products that will help you successfully hang beautiful fish.
SAC À BOOSTER GARDNER BAIT BAG
8
€
00
SAC À BOOSTER GARDNER BAIT BAG
Sac à Booster Gardner Bait Bag
Ce sac innove par sa conception en "double hauteur". Composé d'un compartiment zippé entièrement isolé dans la base pour les bouillettes congelées, il est doté également d'un plateau amovible avec 6 emplacements pour les pots à pop-ups et appâts, dips, et autre "potions".
Le compartiment isotherme zippé peut facilement accueillir 3 kg de bouillettes congelées. Un plateau avec séparateurs rembourrés amovibles maintient en toute sécurité 6 pots à pop-ups inclus, et deux poignées permettent d'accéder au compartiment à bouillettes congelées dessous.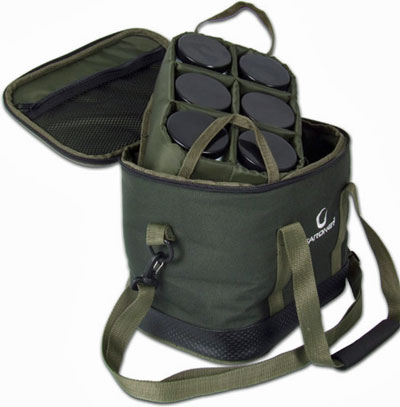 Chaque compartiment dans le plateau mesure 7.5 x 7.5 x 9cm de profondeur, accueillant ainsi facilement les pots utilisés par les grandes marques d'appâts. Sa base étanche en PVC moulé empêche la pénétration de l'eau, de plus son tissu résistant en polyester 600 Deniers imperméable résiste à la moisissure.
Couture de haute qualité avec des ourlets roulés pour une grande longévité. Double poignée avec prises en mousse recouverte de caoutchouc anti-glisse et confortable à porter. Bandoulière réglable inclue, Base étanche super résistante en PVC facile à nettoyer, remontant de 4cm sur les cotés.
Dimensions externes : 28cm x 20cm x 24cm
Dimensions internes : 26cm x 19cm x 12cm(Compartiment isotherme)
Dimensuins compartiment a pop-ups : 12cm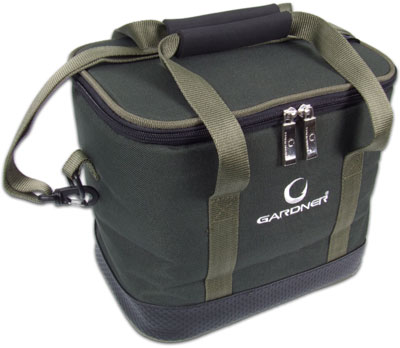 Customers who bought this item also bought :