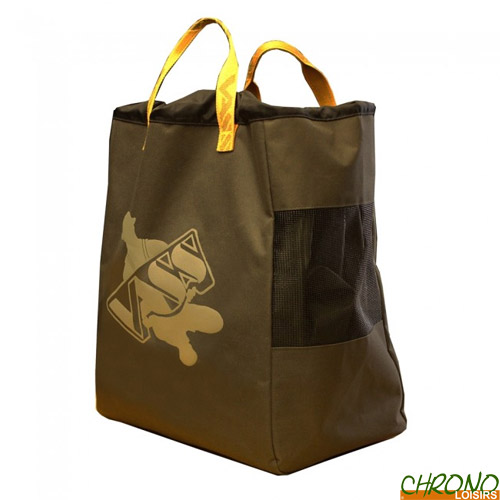 N°1 in England for many years, the Vass company manufactures and designs waders and rain gear of high quality. Due to the performance and technical characteristics of its products, the leading carp specialists in Europe quickly understood the benefits of moving towards this brand.
Sac à Waders Vass Storage Bag
Notify me when this item will be back in stock
Sac à Waders Vass Storage Bag
Sac à Waders Vass Storage Bag
Suite à une forte demande, Vass est heureux de vous proposer ce nouveau sac à waders.
C'est un moyen pratique et compact pour transporter et stocker vos waders et cuissardes tout en s'assurant de ne pas salir votre voiture ou votre garage !
La taille du sac est trompeuse puisqu'elle permet même d'y loger les plus grandes tailles de waders (jusqu'à la pointure 47). L'intérieur du sac est doté d'un soufflet avec cordon de serrage qui permet de complètement fermer le sac.
La sac est doté de « panneaux grillagés » en maille caoutchouté qui permettent de réduire l'humidité à l'intérieur du sac, surtout si vous transporter à l'arrière de la voiture, des waders ou cuissardes mouillées lorsqu'il fait chaud.
Remarque : Il est important de noter que si vos waders ou cuissardes sont mouillées, il est conseillé de les faire sécher correctement dès votre retour et de ne pas garder les cuissardes mouillées dans un sac pendant de longues périodes.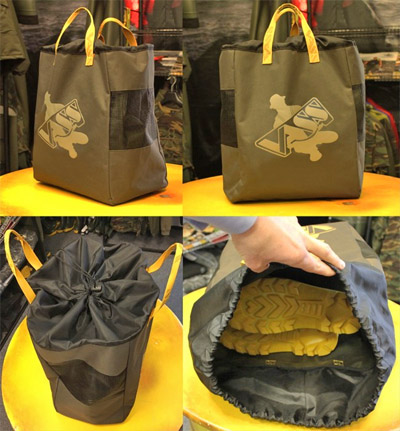 Customers who bought this item also bought :