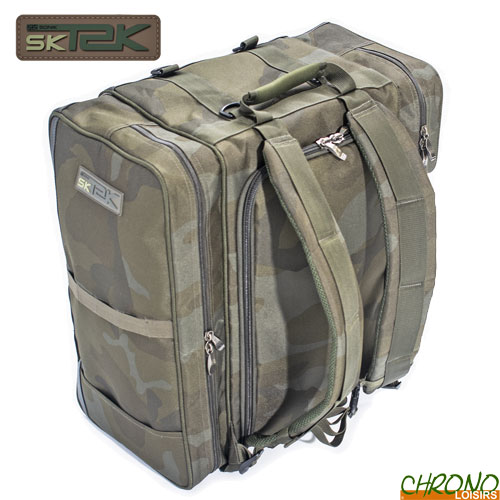 We are proud to offer Sonik products that have quickly gained a solid reputation for reliable performance and excellent value for money! Recognized worldwide, Sonik is one of the best references on the carp fishing market!
Sac à Dos Sonik SK-TEK Rucksack Camo
12
€
00
Sac à Dos Sonik SK-TEK Rucksack Camo
Sac à Dos Sonik SK-TEK Rucksack Camo
Le bagage parfait multi-fonctionnel : sac à dos, carryall ou brouette tout-en-un. Fabriqué à partir de notre matériau camouflage SK-TEK robuste et stylé, il est entièrement doublé, rembourré et renforcé pour fournir un design anti-effondrement pour un accès facile.
Les poches ont toutes été maximisées pour réduire l'espace perdu et sont dimensionnées pour accepter facilement les sacs modulaires Sonik.
Les poignées à prise rapide et la conception basse le rendent idéal pour le rangement sous le lit. Avec les points de fixation des anneaux en D supérieurs et inférieurs, il est facile de sécuriser des accessoires supplémentaires tels qu'une chaise et un tapis de réception.
Les piques peuvent aussi être rangées de chaque côté pour une installation rapide. Toutes les zones d'usure essentielles ont été renforcées pour une durabilité maximale.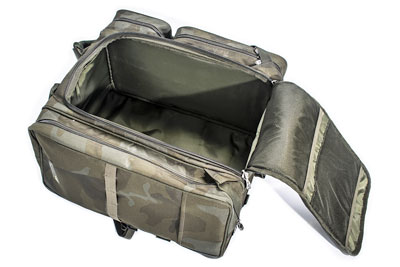 Conception autoportante rigide
Dimensionnement modulaire pour s'adapter à la plupart des pochettes d'accessoires
Entièrement rembourré et doublé
2 poches internes en mesh
Matériau camo SK-TEK à support PVC HD 600D
Base imperméable HD
Harnais rembourré avec sangle de poitrine
2 poignées latérales
Conçu pour un format de poche maximal
Profil bas pour un rangement facile sous le bedchair
Points de fixation en D supérieur et inférieur pour accessoires
Compartiment principal : 46cm x 31cm x 25cm
Dimensions : 48cm x 50cm x 25cm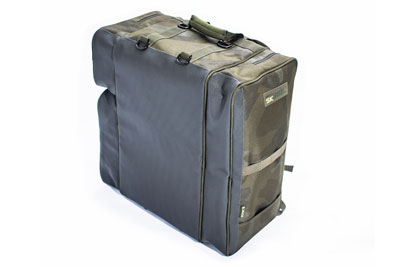 Base imperméable Heavy Duty (HD)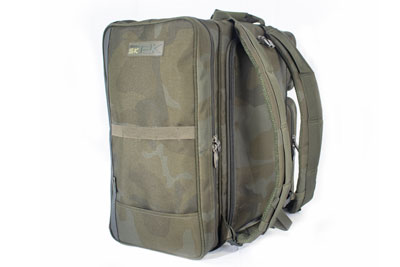 Poches latérales et supports pour banksticks intégrés
Customers who bought this item also bought :