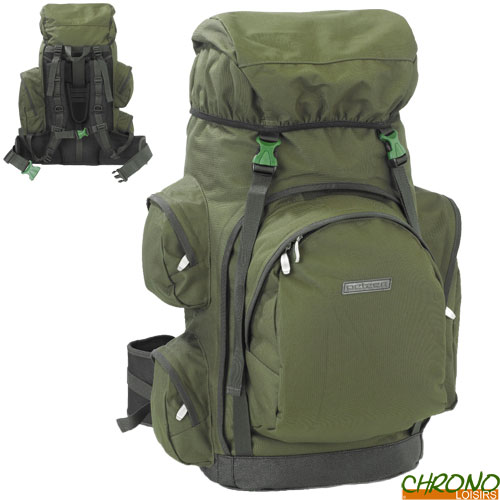 The Pelzer brand makes it a point of honor to offer robust, reliable and functional products, so that each session brings you even more pleasure and success! We are proud to offer you Pelzer products exclusively on the French market! And to all European carpanglers !
SAC A DOS PELZER EXECUTIVE RUCKSACK
25
€
00
SAC A DOS PELZER EXECUTIVE RUCKSACK
La gamme de bagagerie Pelzer répond à des normes de qualité plus élevées que la moyenne et elle est proposé dans un colorie exclusif Dark Green/Black.
Pour une résistance accru, toute la bagagerie est fabriqué dans un tissu inaltérable et hydrofuge et toutes les poches sont pourvues de cuir synthétique afin d'obtenir des sacs durables et fonctionnelles qui résistent à la déchirure et à l'abrasion, même par temps froid.
Les clips sont réalisés en thermoplastique et les fermetures à glissière sont faites à partir d'un matériau résistant à la température. Les coutures principales sont surpiqués à l'aide d'un fil 100% Polyester de haute qualité afin d'assurer une exceptionnelle résistance aux conditions environnementales.
Sac à Dos Pelzer Executive Rucksack
Ce sac à dos d'une capacité de 100L impressionne toujours grâce à son design sophistiqué associé à de nombreuses caractéristiques pratiques.
Sa partie arrière généreusement rembourrée et ses poignées de transport rembourrée de grande qualité permettent un confort optimal lors du transport, même à pleine charge.
Le compartiment principal est équipé d'une fermeture éclair à l'avant, facilitant ainsi la charge et la décharge du sac. La grande poche zippée ainsi que les deux poches centrales offrent un espace suffisant pour ranger la plupart des produits que vous aurez besoin au bord de l'eau.
Toutes les coutures ont été doublées afin de résister aux tensions, même élevées. La base en caoutchouc permet d'empêcher l'eau de pénétrer par le bas.
Capacité de 100 litres
Système de arnet réglable
4 poches extérieures
Dossier rembourré
Fermetures éclair robustes
Base renforcé en PVC
Matériaux : 100% Nylon 420D, 100% PVC
Dimensions : 53cm x 44cm x 21/31cm.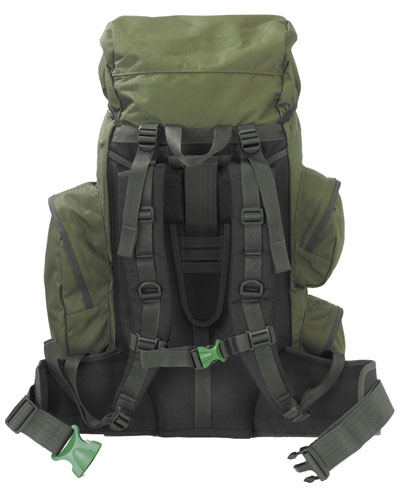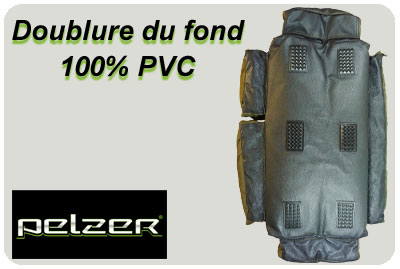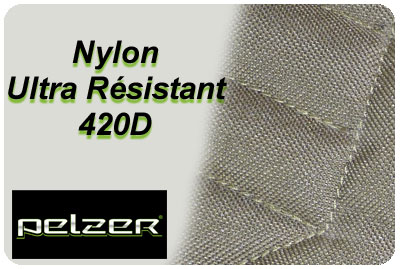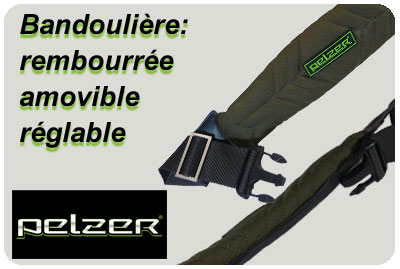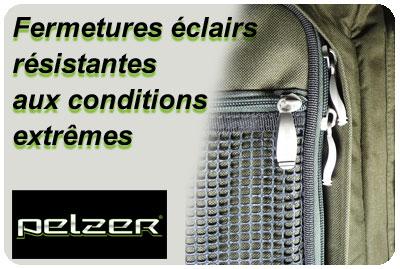 Customers who bought this item also bought :