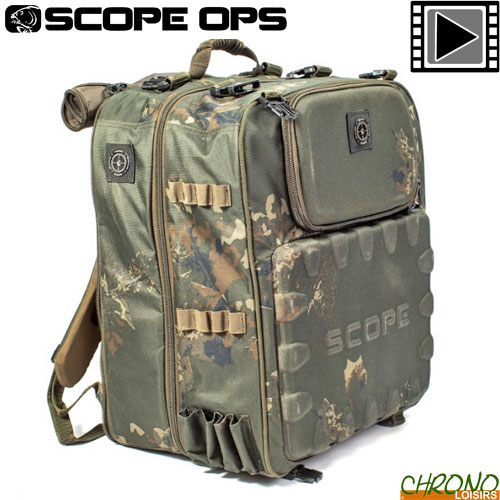 Today Nash is the largest brand dedicated to carp fishing, translating into high quality products the desires and needs of fishermen, a leading brand in the UK as well as in Europe and around the world for carp anglers from 32 different countries! Nash: Innovators from the beginning.
Sac à Dos Nash New Scope OPS Ruckall
17
€
00
Sac à Dos Nash New Scope OPS Ruckall
Sac à Dos Nash New Scope OPS Ruckall
Concept de sac à dos dépliable qui a fait ses preuves !
Le panneau de protection anti-impact possède un compartiment en EVA amovible grâce à une fermeture éclair qui laissera apparaître un plateau pour y mettre vos accessoires, vos clefs et votre téléphone.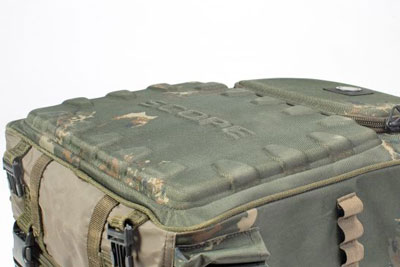 Une fois dézippée, une partie du sac Ops Ruckall possède deux compartiments spacieux avec un séparateur en dur pour y loger votre matériel et votre kit de pêche pour la session.
L'autre partie possède un compartiment zippé sur 2/3, et sur 1/3 isolé thermiquement, pour garder vos appâts ou votre nourriture au frais.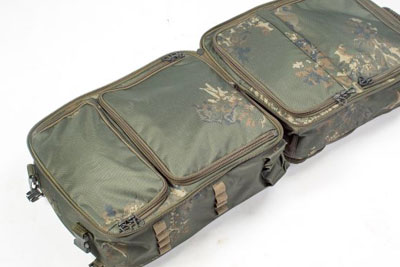 Pour être plus pratique, le Ruckall possède des bretelles réglables, sculptées et rembourrées. Il peut aussi être déplié facilement pour être posé sur un chariot, avec sa base étanche amovible qui protège les sangles.
Il possède également huit boucles avec des poches adéquates à la base pour y fixer les détecteurs et les piques avec des sangles solides et, pour finir, des boucles sur le haut et le bas pour fixer les tapis Black Ops Flat. Des poignées facilitent le transport du sac.
Dimensions : 47cm (H) x 40cm (L) x 25cm (P)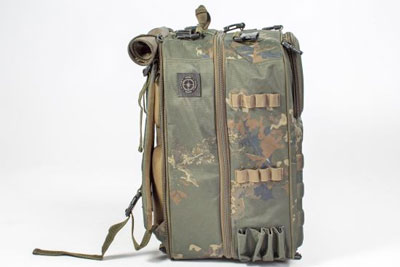 Le sac ultime pour le pêcheur mobile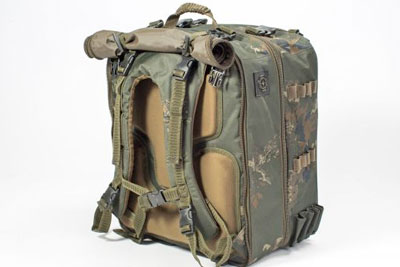 Harnais réglable et dossier matelassé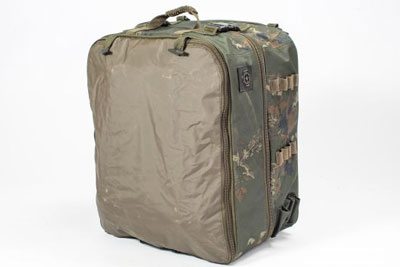 Protection du harnais intégrée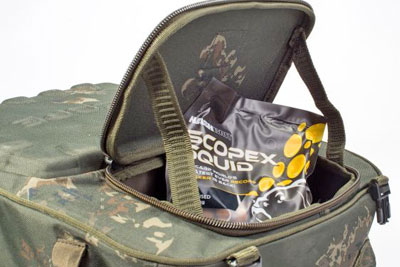 Compartimentage intelligent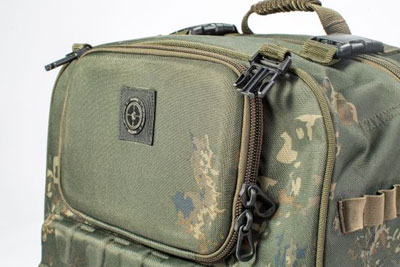 Renforcement EVA des poches frontales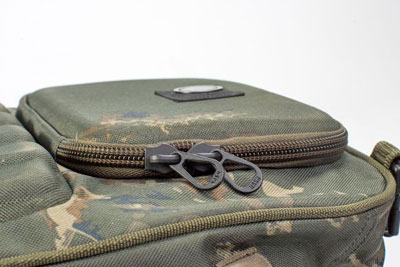 Fermetures éclair renforcées
Customers who bought this item also bought :