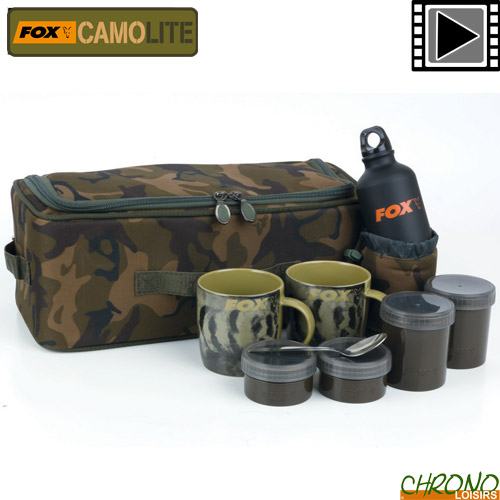 Fox is the largest distributor of specialized fishing tackle for carp. Who are the carp anglers who have never heard of products such as Swingers, FOX box systems, Microns. This is proof of a permanent desire for innovation and progress policy, both in design and in product development.
Sac à Café Fox Camolite Brew Kit Bag
8
€
00
Sac à Café Fox Camolite Brew Kit Bag
Depuis le lancement de la gamme FX et Royale, nous avons fortement été sollicités pour développer une gamme intermédiaire, raison pour laquelle la gamme Camolite est née. Cette nouvelle collection de bagage est réalisée dans un motif camouflage du plus bel effet afin de permettre au plus grand nombre de se fondre dans la nature tout en bénéficiant des caractéristiques techniques qui ont fait la renommée de la marque au renard – un véritable exploit !
Sac à Café Fox Camolite Brew Kit Bag
Conçu en reprenant les dimensions du sac Camolite Standard Storage bag, ce sac est compatible avec les deux modèles de chariots Fox Explorer afin de vous permettre un stockage aisé.
Doté d'intercalaires rigides avec Velcro, il est fourni avec : 2 mugs Céramique Voyager, 2 grands et 2 petits pots de stockage kaki avec couvercle vissé (pour le thé, café, sucre), une cuillère à café en inox ainsi qu'avec une gourde aluminium logotée Fox et sa housse isotherme (idéale pour le lait).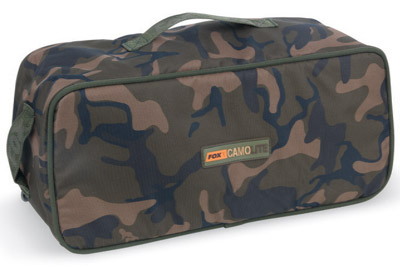 Espace supplémentaire prévu pour un réchaud, une cartouche de gaz et une bouilloire
Poignées latérales et sur le haut
Fermeture à glissière double voie renforcée 8mm
Tissu polyester 500 deniers traité 100%, finition Camouflage exclusif Fox
Dimensions : Largeur 39cm x Hauteur 15cm x Profondeur 18cm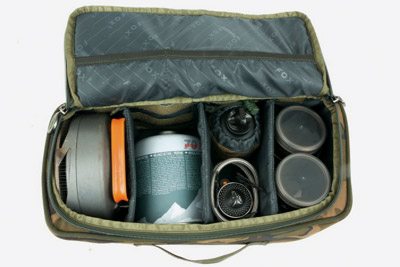 Livré sans réchaud, ni bouilloire, ni bouteille de gaz.
Customers who bought this item also bought :