The goal of Trakker is simple: to offer a range of innovative products in design, elegant and robust. The products are designed with the best materials to offer you maximum life. You will surely find cheaper in other brands but lower qualities. Trakker means high-end products that will satisfy the most demanding of you.
Sac à Biwy Trakker NXG Biwy Sleeve
5
€
00
Sac à Biwy Trakker NXG Biwy Sleeve
Sac à Biwy Trakker NXG Biwy Sleeve
Cette nouvelle version du sac à biwy Trakker NXG a été conçu pour acceuillir la plupart des biwy disponibles sur le marché mais aussi pour vous permettre d'avoir un moyen de transport plus pratique et plus robuste pour votre abri.
Le sac à biwy Trakker NXG Biwy Sleev a été fabriqué à partir d'une toile en polyster 600D, pour une meilleure résistance et cette nouvelle version à été encore amélioré par rapport à la précédente.
En plus de petites améliorations (poignées plus confortables, poches extérieures dédié aux sardines, etc...), la principale réside dans son nouveau système de "fermeture en rouleau" qui permet une plus grande polyvalence face à la longueur plié des différents biwy du marché.
Avec une subtile couleur verte qui se dessimule parfaitement dans le décor, le sac à biwy Trakker NXG Biwy Sleeve est équipé d'une bandoulière et de poignées entièrement renforcées et rembourées. La bandoulière quand à elle est réglable sur la longueur afin de l'ajuster à votre convenance pour un transport plus agréable.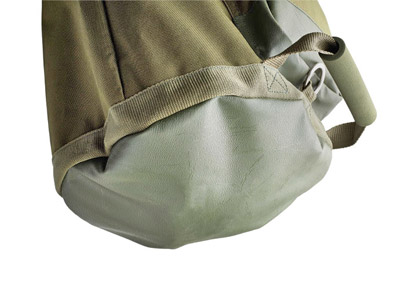 Système de fermeture en rouleau pour y loger des biwy de divers tailles
Ouverture/fermeture à clip
Poche à sardines zippée robuste
Poignées sur la base et le milieu du sac en EVA
Bandoulière amovible rembourrée
Base renforcée
Matériel : 100% polyester
Dimensions : 160cm x 50cm (ouverture) x 28cm (base)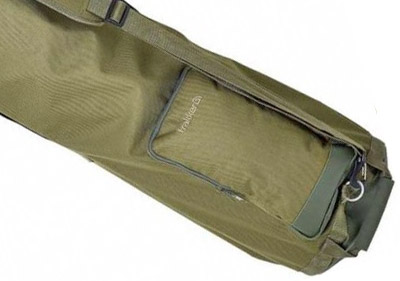 Customers who bought this item also bought :