We are proud to offer Sonik products that have quickly gained a solid reputation for reliable performance and excellent value for money! Recognized worldwide, Sonik is one of the best references on the carp fishing market!
Rod Pod Sonik VaderX 2 cannes
5
€
00
Notify me when this item will be back in stock
Rod Pod Sonik VaderX 2 cannes
Rod Pod Sonik VaderX 2 cannes
Le rod pod VaderX est un modèle compact, stable, facile à installer et parfaitement adaptable à toutes les situations de pêche.
Livré dans un malette de transport souple et rembourrée très pratique, elle vous permettra également d'y ranger vos détecteurs ainsi que vos supports arrière montés sur les buzz bars.
Les buzz bars et les piques peuvent également être utilisés seuls (en mode "Goal Post") lorsque vous pratiquez sur des berges "tendres".
De taille compacte et entièrement réglables en longueur et en hauteur, c'est un rod pod polyvalent qui bénéficie en plus d'une finition élégante noire mate.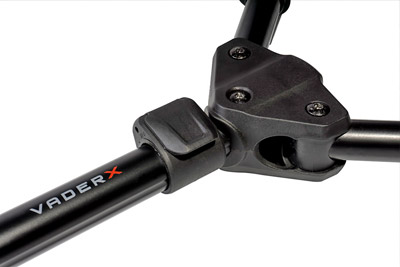 Construction en aluminium léger
Livré avec un étui de rangement pliable rembourré
Réglable en hauteur et en longueur
Peu encombrant une fois plié
Utilisable de manière "standard" ou en mode "Goal Post"
Taille de transport : 51cm x 10cm x 18cm
Espace entre les moulinets : 17.5cm
Supports arrière et détecteurs non fournis
Dimensions : 22.5cm (L) x 52-75cm (L) x 21.5-40cm (H)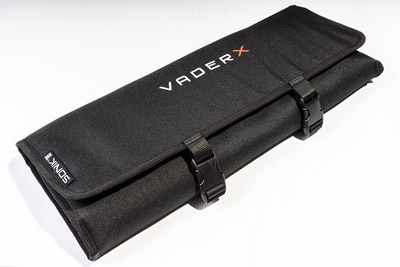 Livré dans une malette compact et rembourrée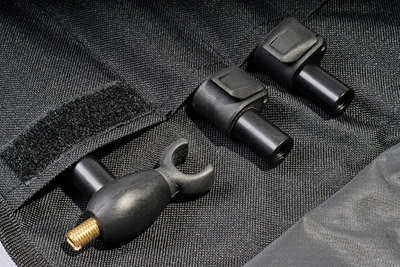 Emplacements dédiés aux piques et buzz bar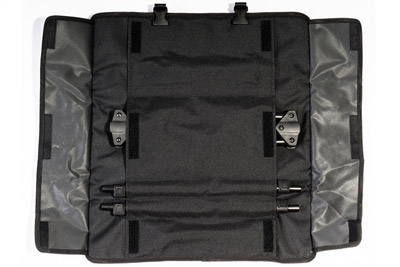 Malette rembourrée ultra pratique et compact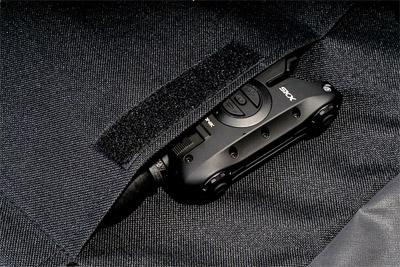 Emplacement dédié aux buzz bars et permettant de laisser les détecteurs montés
Customers who bought this item also bought :