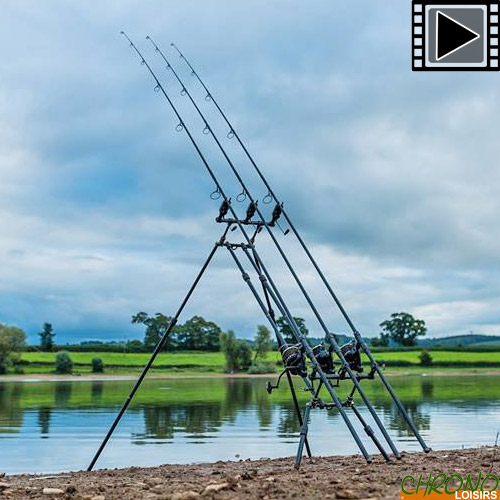 Today Nash is the largest brand dedicated to carp fishing, translating into high quality products the desires and needs of fishermen, a leading brand in the UK as well as in Europe and around the world for carp anglers from 32 different countries! Nash: Innovators from the beginning.
Rod Pod Nash Globetrotter Pod 3 cannes
31
€
00
Rod Pod Nash Globetrotter Pod 3 cannes
Rod Pod Nash Globetrotter Pod 3 cannes
Le Globetrotter possède le design le plus polyvalent qui soit. Il offre des possibilités d'adaptation infinies à tous les postes et toutes les situations de pêche, d'une position basse convenant bien à une pêche dans un petit étang, à une position relevée nécessaire aux grand lacs et grands fleuves de notre beaux pays.
Et avec tout cela, le Globe Trotter se replie dans un petit sac de 60cm de long !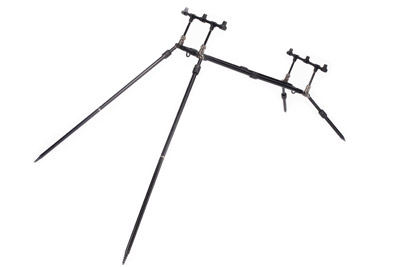 Plein de petites astuces propre à Nash, le système de réglage de l'inclinaison des pieds offre une totale flexibilité pour la position des cannes et leur positionnement en hauteur.
La double barre centrale élimine toute torsion, et des buzzbars amovibles style but de foot complètent l'ensemble.
Les pieds détachables réduisent l'encombrement plié du rodpod. Disponible en versions 3 et 4 cannes, les Globetrotters sont vendus avec quatre petits pieds inclus, et deux extensions de 92cm pour les cas où la position relevée nécessite cette longueur, mais en gardant l'avantage d'un encombrement très réduit.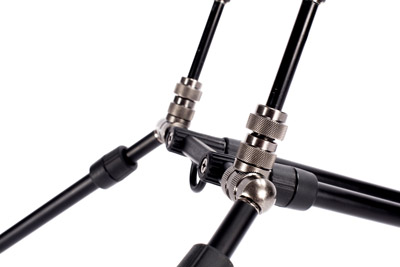 Système de réglage et deblocage de l'angle des pieds à ressort, garanti sans aucun glissement
Positions de réglages presque infinies,de l'horizontale à la verticale
Fourni avec des buzz bars à longueur fixe
Double barre centrale extensible,pour un support anti-torsion
Quatre pieds ajustables et détachables, plus deux extensions de 92cm
Cames de compression pour le réglage dela double barre centrale et la longueur des pieds
Crochets moulés à chaque extrémité pour suspendre des poids
Sac de transport inclus
Extension de la barre centrale 63-114cm
Poids : 4.5kg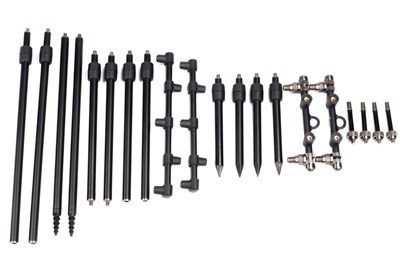 Composé de 20 pièces

Barre centrale double pour une stabilité accrue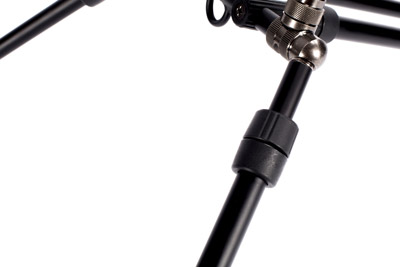 Pieds ajustables et détachables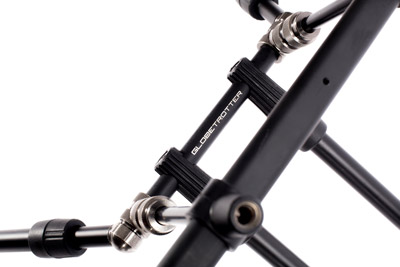 Finition noir anodisée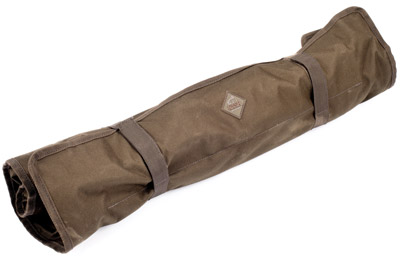 Sac de transport inclus
Customers who bought this item also bought :