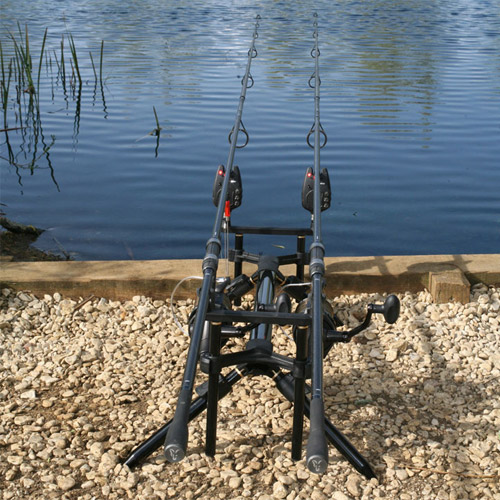 Fox is the largest distributor of specialized fishing tackle for carp. Who are the carp anglers who have never heard of products such as Swingers, FOX box systems, Microns. This is proof of a permanent desire for innovation and progress policy, both in design and in product development.
Rod Pod Fox Stalker Plus 2 ou 3 Cannes
15
€
00
Rod Pod Fox Stalker Plus 2 ou 3 Cannes
« Les nouveaux Stalker + avec leurs trois écartements possible des pieds, sont voués à devenir très populaires et offrent un rapport qualité/prix imbattable."
Rod Pod Fox Stalker Plus 2 ou 3 cannes
Notre nouveau pod Stalker Plus se révèle d'ores et déjà l'un des plus populaires jamais lancé. Rien de surprenant à cela lorsque l'on considère son prix si bas pour une telle conception et un tel design, de plus il est fourni avec un jeu de buzz bars 2 cannes, un jeu de buzz bars 3 cannes ainsi qu'un sac de transport !
La légèreté des tubes en aluminium noir formant le cadre le rend parfait pour les pêcheurs mobiles comme pour les pêcheurs statiques.
Le corps principal est entièrement réglable pour s'adapter aux différentes longueurs de cannes tandis que les pieds ont trois différentes possibilités de réglages des angles - vers l'avant pour avoir vos cannes aux ras du sol, centrale pour une confi guration standard et arrière ; pour ajouter des mâts tempête pour une position des cannes quasi verticale.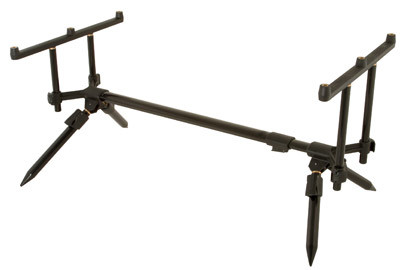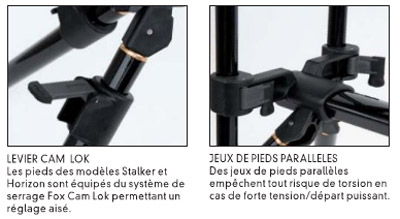 Cadre léger en aluminium

Corps et pieds extensibles

Fourni avec jeux de buzz bars 2 et 3 cannes

3 positions d'angles – avant, centrale et arrière

Fourni avec un sac de transport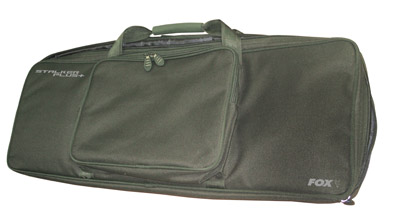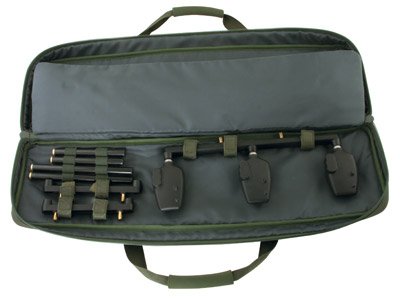 Livré avec sac de transport (détecteurs non inclus)
Customers who bought this item also bought :