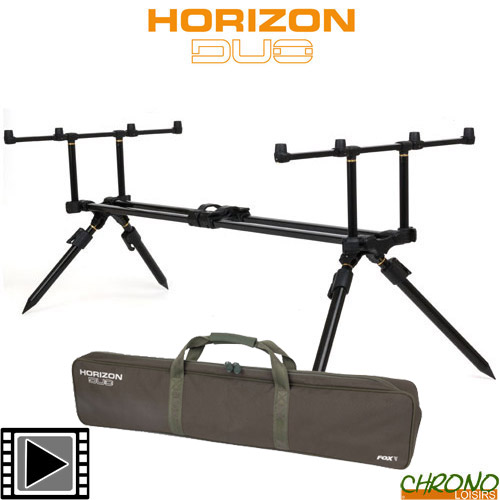 Fox is the largest distributor of specialized fishing tackle for carp. Who are the carp anglers who have never heard of products such as Swingers, FOX box systems, Microns. This is proof of a permanent desire for innovation and progress policy, both in design and in product development.
Rod Pod Fox Horizon Duo 4 cannes
Rod Pod Fox Horizon Duo 4 cannes
Contrairement aux autres fabricants, Fox conçoit ses Rod Pods dans ses bureaux d'étude avec ses propres ingénieurs en CAO. Ces techniciens scrutent le moindre détail de conception pour une quête de perfection.
Rod Pod Fox Horizon Duo 4 cannes
L'extrême polyvalence de l'Horizon Duo lui confère un rapport qualité/prix exceptionnel particulièrement appréciable pour les pêcheurs débutants autant en Angleterre que sur le continent.
Le corps principal et les pieds sont entièrement réglables pour s'adapter à tous types de terrains. La nouvelle forme exclusive des tubes aluminium formant le cadre et les buzz bar procure une stabilité sans pareille. Il est étonnamment léger et facile à transporter.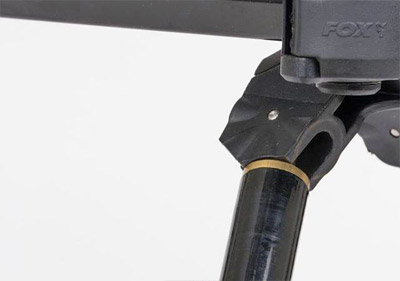 Conception en double barres pour une stabilité accrue
La longueur du cadre est réglable
L'écartement des pieds est réglable
Permet une grande variété d'angles jusqu'à la quasi verticalité
(avec option pieds supplémentaires 36" - non fourni)
Cadre et buzz bars en aluminium profilé
Livré avec son sac de transport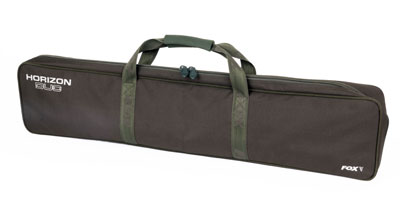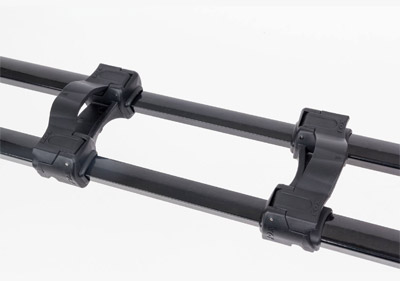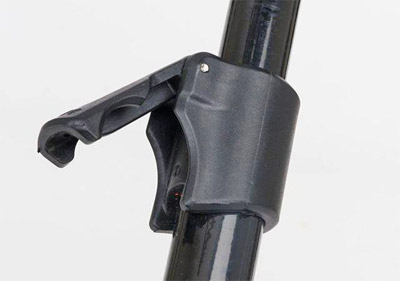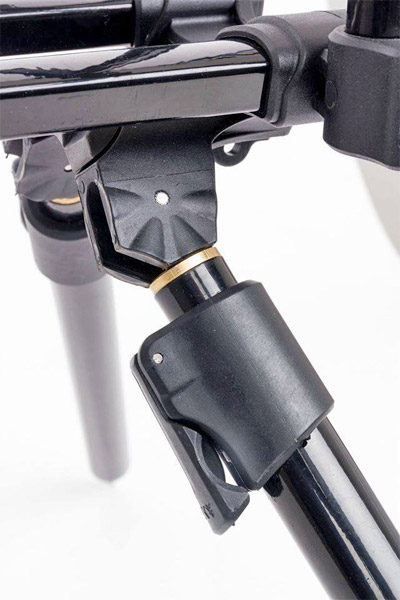 Customers who bought this item also bought :