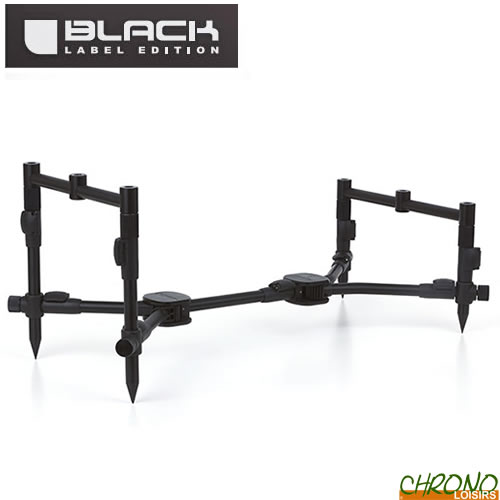 Fox is the largest distributor of specialized fishing tackle for carp. Who are the carp anglers who have never heard of products such as Swingers, FOX box systems, Microns. This is proof of a permanent desire for innovation and progress policy, both in design and in product development.
Rod Pod Fox Black Label 3 cannes Complet
35
€
00
Rod Pod Fox Black Label 3 cannes Complet
Certains disent que l'inox est d'un look dépassé, on ne peut qu'acquiescer en regardant notre toute nouvelle et séduisante gamme Black Label ! Qu'est ce que le Black Label nous direz-vous ? Ni plus ni moins qu'une gamme conçue à partir d'un aluminium noir anodisé robuste ayant nécessité 18 mois de développement.

Elle est non seulement superbe mais également incroyablement pratique, chaque élément peut être utilisé individuellement ou venir en complément d'un autre pour obtenir un kit complet.Son superbe look noir, l'absence de pas de vis et les logos subtils estampillés dans l'aluminium font de cette gamme une pure merveille. Et pourtant, cette gamme est bien plus qu'un simple plaisir des yeux.
Rod Pod Fox Black Label 3 cannes Complet
Le nouveau Black Label 3 cannes est un Rod Pod conçu pour être le plus compact possible, contient tous les éléments nécessaires à la création d'un système complet de Rod Pod.
Conçu pour compléter le reste de la gamme Black Label, ce Rod Pod est compatible avec les piques Black Label Cam-Lok et est parfait pour être utilisé sur un ponton ou un sol dur.
Fourni avec une housse de protection néoprène permettant de stocker tous les composants du kit, avec compartiment zippé pour les hangers.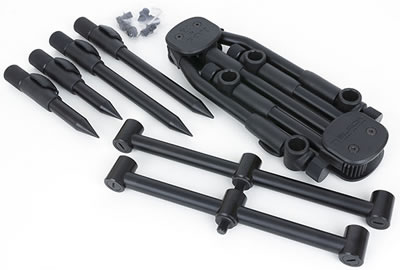 Le kit comprends : 1 rod pod compact, 2 piques Cam-Lock 15cm, deux piques Cam-Lok 23cm, une paire de buzz bars 3 cannes fixes et un kit de conversion.
Barre centrale réglable pour s'adapter aux différentes longueurs de cannes
Cadre noir en aluminium anodisé
Engrenages moulées avec précision
Système de Cam-Locks pour le vérouillage de la longueur
Livré avec étui de protection en néoprène
Dimensions : 28cm-40cm (barre centrale dépliée) - 28cm x 11cm (dimension complètement plié)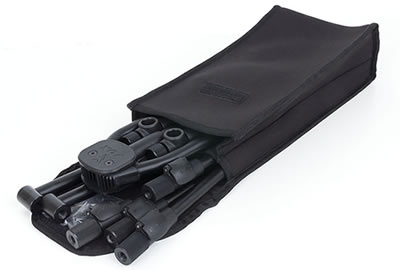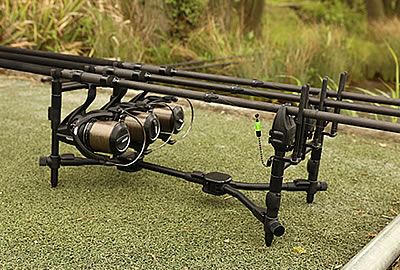 Customers who bought this item also bought :