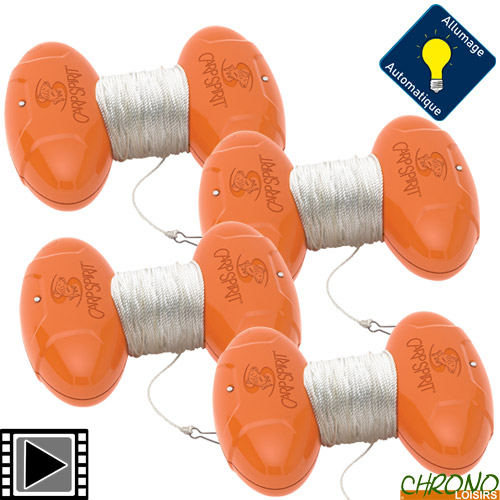 Carp Spirit propose operational and durable carp products. Meet the complete range of braids, luggage, bed and level chairs, shelters and bite indicators.
Repère d'Amorçage Carp Spirit Auto Lumineux A.L.S. (les 4)
30
€
60
Repère d'Amorçage Carp Spirit Auto Lumineux A.L.S. (les 4)
Repère d'Amorçage Carp Spirit Automatique Lumineux Orange A.L.S. (les 4)
Le marqueur statique auto-luminescent Auto Light Static Marker (A.L.S.) est réalisé à partir d'une technologie de pointe.
Intégrant des cellules sensibles à l'eau ainsi qu'une photorésistance Ldr, celles-ci fonctionnent ensemble pour que les LED rouges Hi-Viz (haute visibilité) s'allument automatiquement lorsque le marqueur est placé dans l'eau et qu'il fait sombre.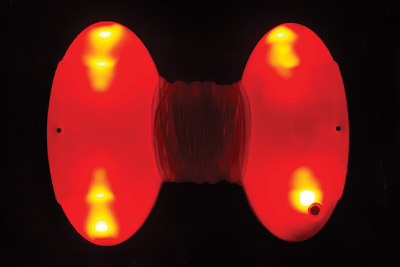 Parfaits pour marquer les positions clés depuis le bateau, ces LEDS rouges sont utilisées car elles permettent d'éviter d'effrayer le poisson, la couleur rouge étant la première couleur à disparaître du spectre lumineux une fois sous l'eau.
Conçu à partir d'un matériau extrêmement flottant et très visible, clipsez simplement un lest assez lourd à l'agrafe et laissez le tomber à la verticale du bateau afin de marquer un spot. Placez le marqueur à la surface et grâce à sa forme en H, il va tourner sur lui-même jusqu'à ce que le lest touche le fond.
La méthode la plus fréquemment pratiquée consiste à pêcher avec votre appât entre deux marqueurs bien espacés afin de réduire le risque que le poisson piqué se prenne dans le fil du marqueur lors du combat.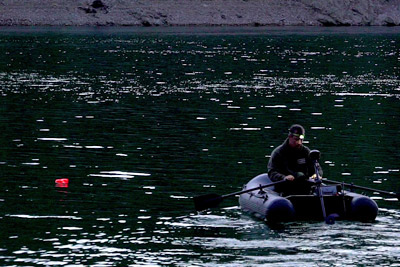 Plastique très visible pour une identification parfaite, même de jour
Profondeur ajustée automatiquement
La LED rouge n'effraie pas les poissons et s'allume automatiquement lorsque le marqueur se trouve à l'eau et qu'il fait sombre
Reste éteint pendant le transport, même à l'intérieur d'un sac
Interrupteur interne de mise hors tension
Fonctionne à l'aide de 2 piles AA (non fournies)
Jusqu'à 100 heures d'utilisation continue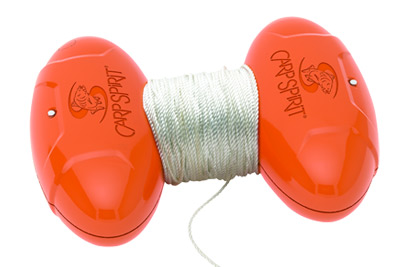 Conception robuste et coloris haute visibilité
| Quantity | Ref | Name | + |
| --- | --- | --- | --- |
| 4 x | 213428 | Repère d'Amorçage Carp Spirit Automatique Lumineux A.L.S. | |
Customers who bought this item also bought :