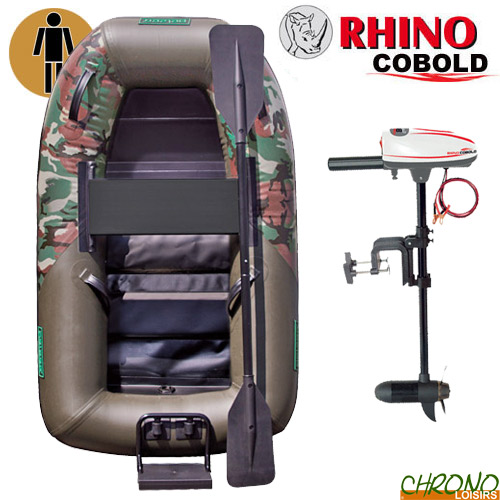 The Pelzer brand makes it a point of honor to offer robust, reliable and functional products, so that each session brings you even more pleasure and success! We are proud to offer you Pelzer products exclusively on the French market! And to all European carpanglers !
Pelzer Executive Mini 160 Rhino Cobold 18lb Navigation Pack
159
€
00
Pelzer Executive Mini 160 Rhino Cobold 18lb Navigation Pack
Pelzer Executive Mini 160 Rhino Cobold 18lb Navigation Pack
Pelzer Executive Inflatable Boat Slat Floor Mini 160
The robust PELZER mini boat will fit inflated in every station wagon.
Includes mini transom for small electric motors like 18lb type engines. The smallest PELZER boat is equipped with a 3-pcs kayak double paddle for fast propulsion and easy manoeuvring.
Everything you need in a compact boat...
Features :
Manufacture in thick olive / camou thick canvas 0.7mm thick
Solid backboard for use of electric / thermal motor (up to 1hp)
Supplied bench adjustable in length
Ultra stable
Supplied with his black rowing set
Rounded oars
Stainless steel anchor point on the bow
Floor made of 3 wooden slats
Lateral reinforcement strips for more robustness
Double inflation valves
ISO 6185 - Category C
Rhino Cobold 18lbs Electric Motor
The latest addition to the Rhino outboard range! Small size, manageable and yet effective.
With a thrust of 18 lbs it has been specially designed for use on inflatable boats or canoes. Like its older brothers, the Cobold is characterized by optimized power consumption, which ensures extended use with equal battery capacity.
It is equipped with a "forward", "off" and "reverse" switch. It is possible to choose between two speed levels. The immersion depth and thrust of the propeller can be infinitely adjusted by knurled screws.
The rudder bar can be housed in the engine head to save space during transport. Finally, the motor shaft is equipped with a patented lock allowing the engine to get up as soon as it hits an obstacle.
It is recommended to always use the Rhino battery for this motor. Easy and comfortable to use, the Rhino Cobold outboard engine is also very reliable.
With loading check display
With steel shaft
Extremely low energy consumption

Double blade propeller.

Crocodile clip for quick installation.
| | |
| --- | --- |
| Power | 8lbs/18lbs |
| Speed | 2V / 1R |
| Max weight of boat | 500kg |
| Shaft Length | 0.60m |
| Weight | 2.45Kg |
| Volt | 12 V |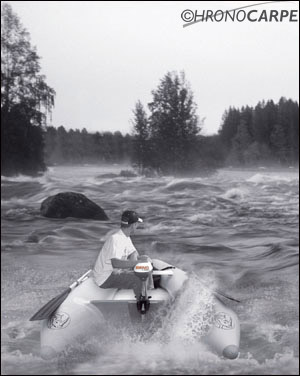 | Quantity | Ref | Name | + |
| --- | --- | --- | --- |
| 1 x | 219273 | Bateau Gonflable Pelzer Executive Plancher Lattes Mini 160 | |
| 1 x | 219026 | Moteur Rhino Electrique Cobold 18lbs | |
Customers who bought this item also bought :